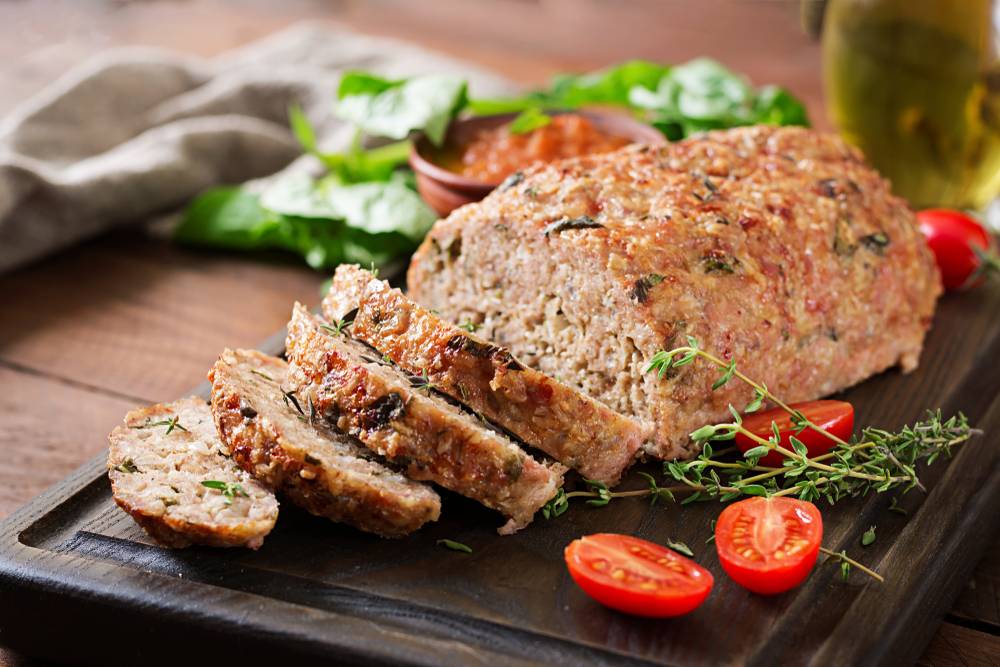 Meatloaf, a mouth-watering delicacy, is undoubtedly a favorite family recipe. The delicious, juicy and tender on the inside and sweet 'n' tangy outside make the dish so popular. The name itself makes the taste buds filled with water and arises an urge from the inside to have it.
So, have you ever tried out this delicious recipe at your home? If not, then try it out and make your family members appreciate your culinary skills. First of all, you need to know an easy meatloaf recipe.
The meatloaf recipe that we are describing here is the authentic process of cooking, and it will end up with a flavourful and tasty dish. Let's know what makes meatloaf so delectable.
The secret behind the mouth-watering taste of meatloaf
For preparing meatloaf, one of the most important ingredients is meat. Using lean ground beef is the key to add a special and authentic taste to the dish. Most of the meatloaf recipes ends up with failure due to using ground beef with a high amount of fat content.
While cooking, the fat creates a greasy mess that ruins the authentic taste of meatloaf. Well, no worries! The easy meatloaf recipe that we are sharing is absolutely perfect to taste and flavor.
In addition to the taste, we'll make you know the tricks to add a tangy and sweet glaze topping on the meatloaf. Isn't it a wonderful way to surprise your family members this weekend? Think on your own!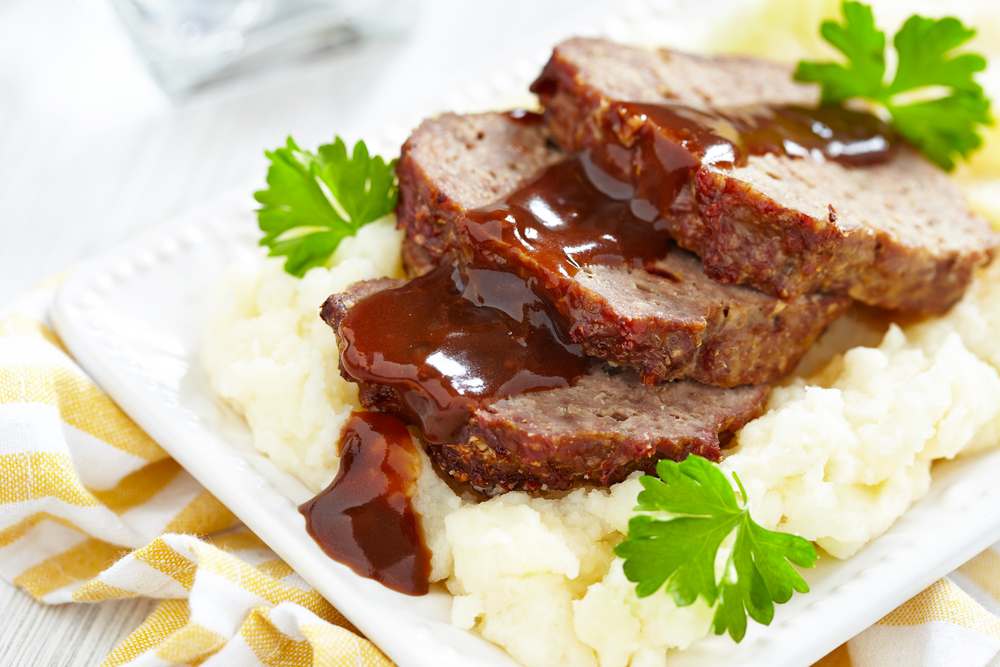 How to prepare moist meatloaf?
Probably, you are thinking now that without using ground beef, how to make the meatloaf moist. Won't it be too dry? The answer is – absolutely not. The way we make meatloaf will not be dry and taste will also be as good as the traditional one.
For moist and super delicious meatloaf, you need to use milk, egg, freshly cut diced onion and ketchup. Although you should follow the quantity of the ingredients properly to avoid getting everything messed up.
How to avoid the meatloaf fall apart
If you don't use enough binding ingredients, the meatloaf might fall apart. Also, bake the meat mixture properly. Generally, it takes 50-55 minutes to be baked and cooked properly. Another important thing that you should keep in mind is to avoid slicing it up while too hot.
Make sure to let the meatloaf rest for about 10 minutes before slicing. If you follow these simple tricks, you'll never end up with failure.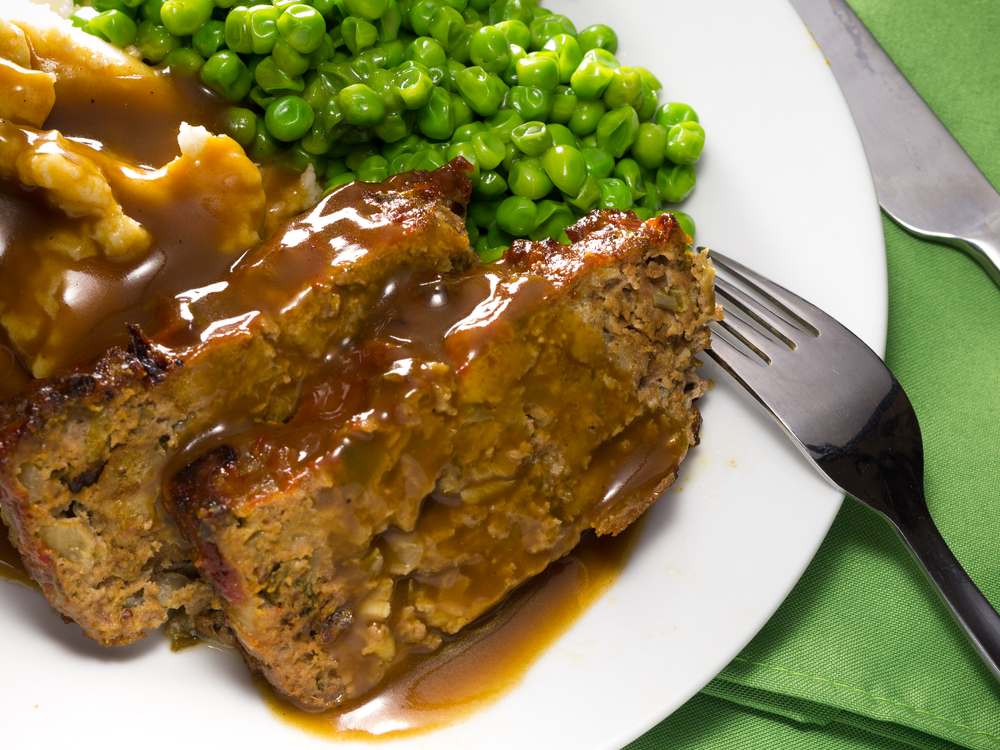 Can meatloaf be kept in a refrigerator? 
Is there any leftover meatloaf? Don't worry! You just follow the ingredients, as mentioned in the passages below. Then, place the ingredients in a loaf pan and add the glaze topping. After that, cover up the pan and keep it to be frozen.
However, make sure that before baking, place the frozen meatloaf in normal refrigerator before 24 hours of baking. While thinking to bake the meatloaf, you just need to uncover the mixture and consider it to come to room temperature.
Now, you can bake it and serve it to relish a mouth-watering delicacy.
An easy meatloaf recipe
Let's know the ingredients and step by step instructions to prepare meatloaf at your own kitchen. The ingredients that we are sharing here is to serve ten people. Follow it minutely.
Ingredients for meatloaf
90% lean ground beef ( 1 lb)
Dried breadcrumbs ( 1 cup)
Milk ( ½ cup)
Diced yellow onions ( ½ cup)
Beaten egg ( 1)
Worcestershire sauce ( 1 tablespoon)
Ketchup ( 2 tablespoons)
Dried parsley leaves ( 1 teaspoon)
Salt ( ¾ teaspoon)
Garlic powder ( ½ teaspoon)
Ground black pepper ( ¼ teaspoon)
Ingredients for sweet 'n' tangy topping
¼ cup ketchup
Packed light brown sugar ( 2 tablespoons)
Red wine vinegar ( 1 tablespoon)
Steps of an easy meatloaf recipe
Preparing meatloaf is not a matter of difficulty as you see the ingredients are also well available at your home. Now, take a look at the simple steps.
Step 1 – Make your oven pre-heated to 350 degrees Fahrenheit.
Step 2 – Take a large bowl and add the ingredients by following the aforementioned quantity. Add the lean ground beef, onion, dried breadcrumbs, milk, ketchup, Worcestershire sauce, parsley leaves, beaten egg, salt, pepper and garlic powder.
Mix it with your hand until all the ingredients get combined well. Also, while mixing, don't forget to mush the ingredients with hands. Specially, consider mixing the lean ground meat very well for making the meatloaf soft.
Step 3 – Now, take a pan and put the meat mixture. Pat down the meat mixture to an even layer. After that, you can use two thin spatulas to remove the mixture from the pan and place it on a clean cutting broad.
Step 4 – Take a small bowl and add ¼ cup ketchup, brown sugar and red wine vinegar together. Stir everything well to mix properly. Now, pour the sauce on the meatloaf and spread it evenly.
Step 5 – Bake the mixture for 55 minutes. Make sure that it is uncovered while baking.
Step 6 – Now consider the meatloaf rest for about 8-10 minutes before serving.
So, your meatloaf is ready to serve. Whether you are a lover of American cuisine or not, this recipe will definitely make your taste buds get delighted. So, are you still thinking? Warm up yourself with this tasty and easy meatloaf recipe. Try other recipes also from our recipe catalogue
Easy Meatloaf Recipe With Brown Gravy