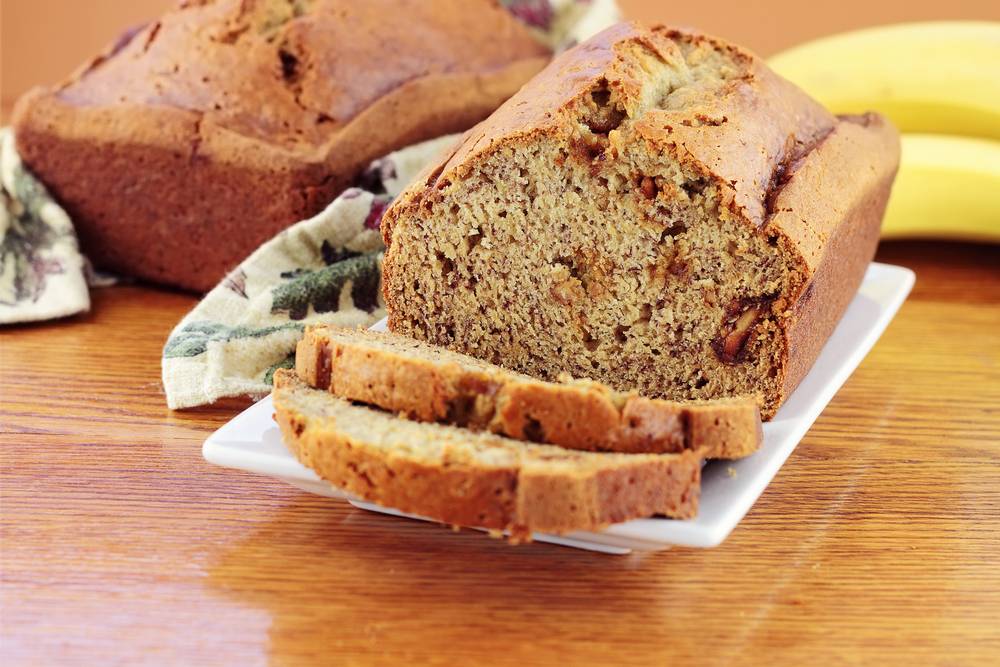 How Do You Make Banana Bread From Scratch?
Are you an avid banana lover? Well, then you'd simply fall in love with this simple healthy banana bread recipe! It's mouth-watering taste and ecstatic aroma will make you crave for more, once it touches your taste buds. Know the best part? It's a dish that can be made anywhere, anytime. Also, it doesn't have a long list of ingredients.
Food connoisseurs believe that banana bread has an innate ability to inculcate the love for sweet even in foodies who don't prefer dishes made with banana. Just wait for an hour before your house gets filled with tempting aromas of banana bread. Then, snack your very own slice of warm, fresh-baked banana bread.
Feeling tempted? Let's now learn how to cook this delectable banana bread recipe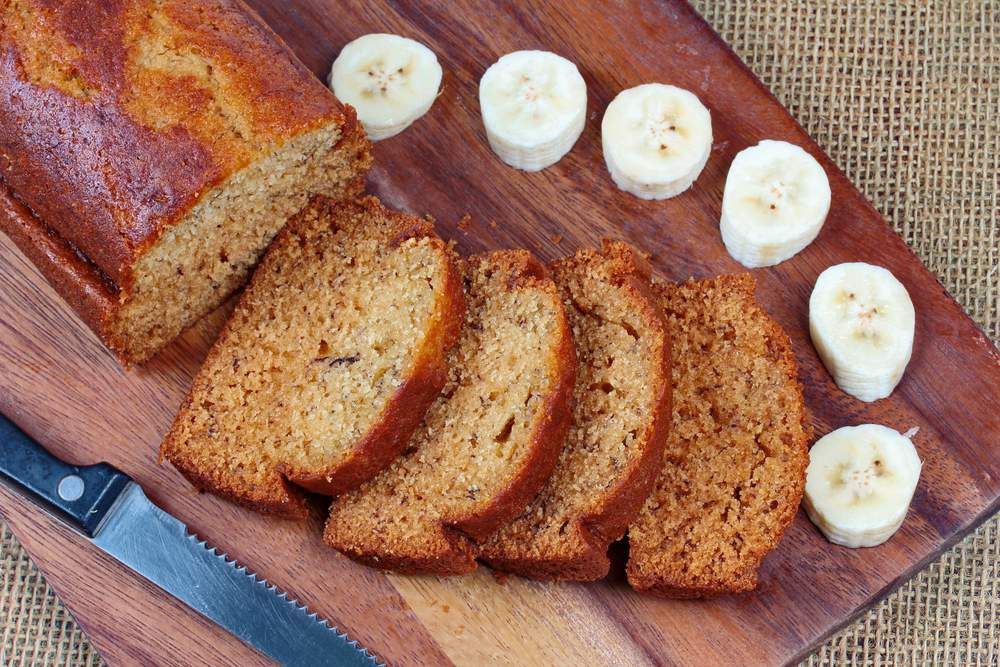 Simple Healthy Banana Bread Recipe
Here's the complete list of ingredients and equipment required for cooking Banana Bread
Ingredients
2 – 3 pieces of ripe bananas  (about 1 1/4 to 1 1/2 cups).
1/3 cup melted butter (you can use both salted or unsalted).
1 teaspoon baking soda.
Pinch of salt.
Sugar (as per taste). 3/4 cup is usually sufficient.
1 large battered egg.
1 teaspoon vanilla extract.
1 1/2 cups of all-purpose flour.
Equipment
9×5 loaf pan
Large Bowl
Whisk or fork (if making by hand) or an electric mixer.
Oven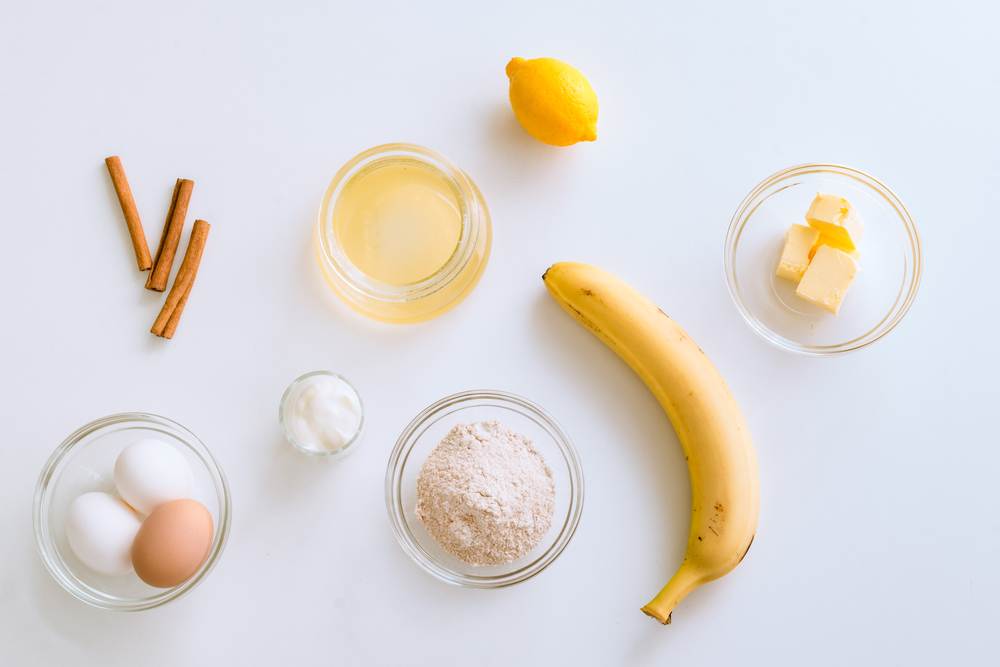 Use Only the Ripest Bananas
Before you proceed to make banana bread to quench the desire of your taste buds or for your friends or family, make sure to use only the ripest bananas. Once the skins start to develop freckles and turn soft for snacking, be assured that it's banana bread time.
For maximum taste, you can let your bananas ripe longer. That is until the skin turns brown and the fruit falls apart while peeling it.
Mash the Ripe Bananas
Let's now talk about mashing the bananas. We believe it's better to leave some banana chunks in the bread and mashing the bananas directly into the batter. However, if you're not fond of chunks and want the bananas to be entirely smooth, it's better to mash them into a pulp in a separate bowl and then mixing them into the batter.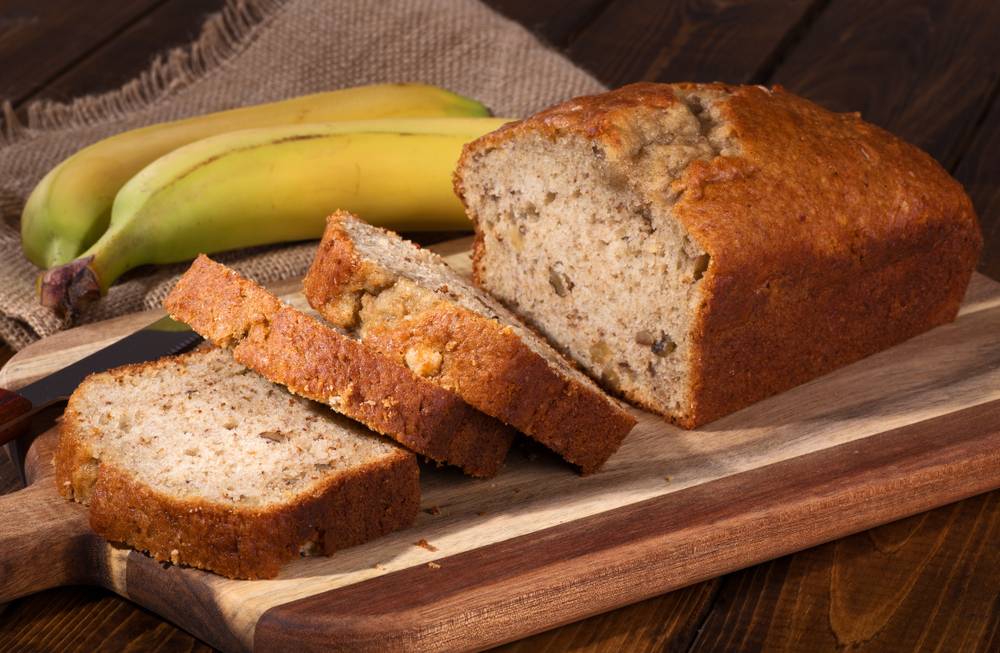 A Step-by-Step Guide To Simple Banana Bread Recipe
Now that you know the type of bananas that are best for this recipe and how to mash them, let's discuss how to cook this appetizing dish.
Preheat your oven to 350-degree Fahrenheit. Then, take a 9×5 loaf pan with nonstick cooking spray.
In a mixing bowl, mix flour, baking powder, baking soda, cinnamon, and salt.
In the bowl of a stand mixer having a paddle attachment, or in a large mixing bowl, add butter, granulated sugar, and mix the contents for about 4 – 5 minutes. You can try using an electric mixer for this purpose.
Keep stirring the mixture until it turns light and fluffy. Going forward, mix the eggs and add vanilla. Next, pour the mashed bananas.
Now, add the dry ingredients to the wet ingredients and mix it thoroughly (make sure not to overmix the batter). Then, add the chopped walnuts.
In the next step, pour the batter into the loaf pan and spread it.
Next, bake the mixture for about 55-65 minutes. You can try tenting with aluminium foil to prevent excess browning.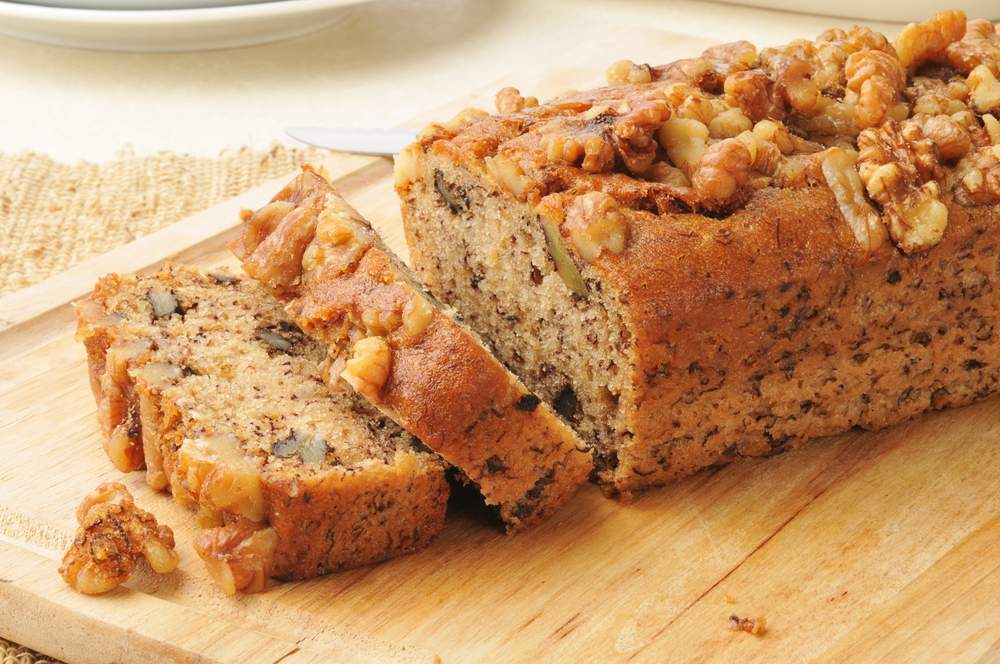 A Few Instructions Before Serving
After cooking, it's essential to cool down the entire stuff before serving. Here's how to do that the best way!
Take it out from the oven and allow it to cool for 20 minutes.
Tightly wrap the loaf or slices in plastic wrap or aluminium foil.
Place the wrapped banana bread in the freezer, and cool it for a few hours
Unwrap the bread and serve it cool
So, here was our step-by-step guide for cooking banana bread. Give it a try and let us know your thoughts in the comment section.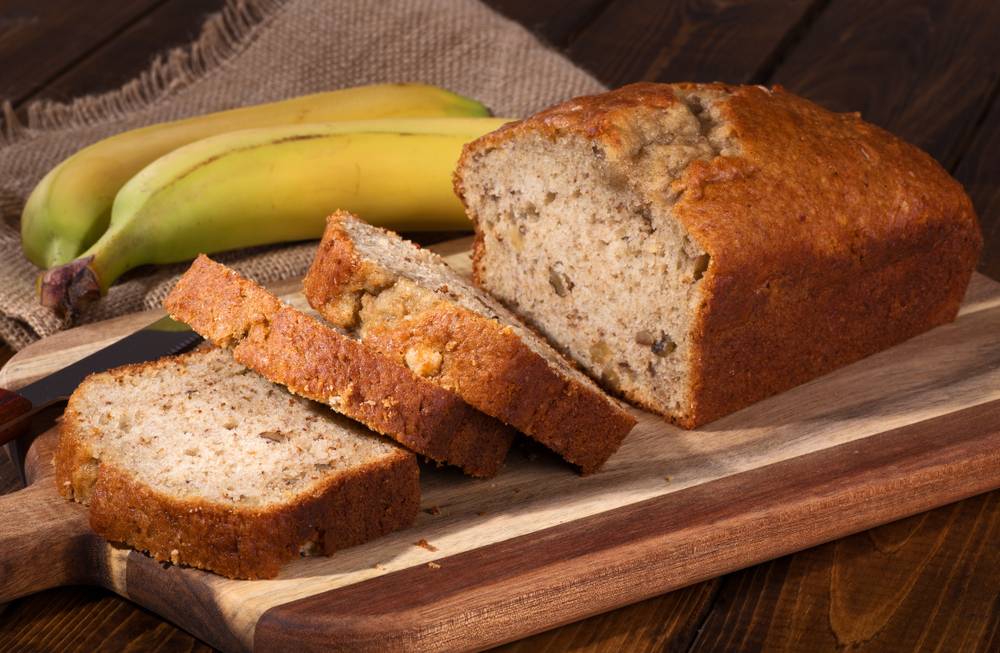 Simple Healthy Banana Bread Recipe
Are you an avid banana lover? Well, then you'd simply fall in love with this simple healthy banana bread recipe! It's mouth-watering taste and ecstatic aroma will make you crave for more
Equipment
9×5 loaf pan

Large Bowl

Whisk or fork (if making by hand) or an electric mixer.

Spatula

Oven
Ingredients
2 – 3 pieces of ripe bananas

1/3 cup melted butter

1 teaspoon baking soda

Pinch of salt

Sugar (as per taste)

1 large battered egg

1 teaspoon vanilla extract

1 1/2 cups of all-purpose flour

Chopped walnuts
Instructions
Preheat your oven to 350-degree Fahrenheit. Then, take a 9x5 loaf pan with nonstick cooking spray

In a mixing bowl, mix flour, baking powder, baking soda, cinnamon, and salt

In the bowl of a stand mixer having a paddle attachment, or in a large mixing bowl, add butter, granulated sugar, and mix the contents for about 4 - 5 minutes. You can try using an electric mixer for this purpose.

Keep stirring the mixture until it turns light and fluffy

Going forward, mix the eggs and add vanilla. Next, pour the mashed bananas.

Now, add the dry ingredients to the wet ingredients and mix it thoroughly (make sure not to overmix the batter). Then, add the chopped walnuts.

In the next step, pour the batter into the loaf pan and spread it

Next, bake the mixture for about 55-65 minutes. You can try tenting with aluminium foil to prevent excess browning

Take it out from the oven and allow it to cool for 20 minutes

Tightly wrap the loaf or slices in plastic wrap or aluminium foil

Place the wrapped banana bread in the freezer, and cool it for a few hours

Unwrap the bread and serve it cool
Keyword
banana bread recipe, healthy banana bread recipe
Simple Healthy Banana Bread Recipe