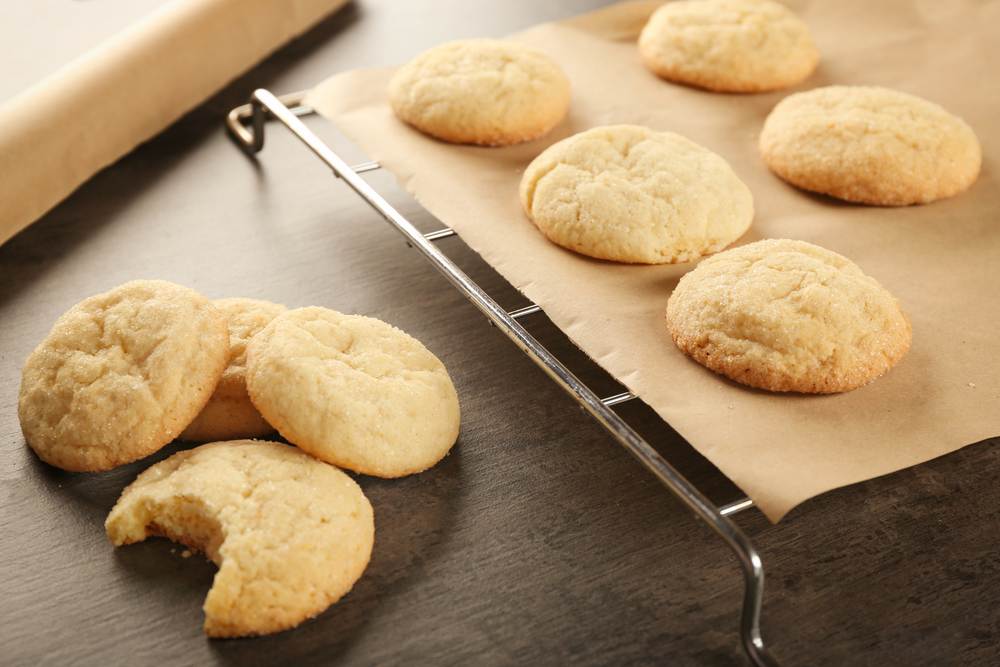 Sugar cookies, a classic American Dessert, are known to all for its amazing flavor, soft center, and crispy edges. Undoubtedly, it's the favorite Christmas cookies that can make your taste buds filled with water.
Though sugar cookies are widely available in the market in the holiday season, yet trying sugar cookies recipe at home is nothing but a matter of great excitement.
Celebrate this Christmas, New Year or any holiday week with crispy sugar cookies. To help you prepare it easily, we are going to share a simple homemade sugar cookies recipe.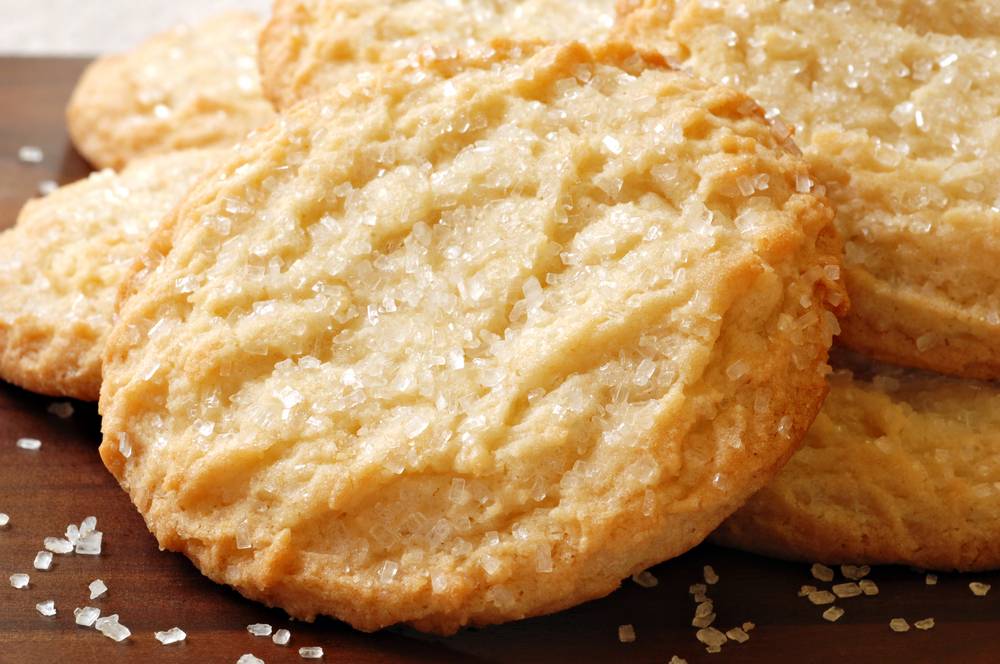 Homemade Sugar Cookies Recipe
Ingredients
All-purpose flour ( 2 and ¼ cups)
Baking powder ( ½ teaspoon)
Butter ( softened to room temperature) ( ¾ cup)
Almond extract (optional) ( ¼ or ½ teaspoon)
Egg (1)
White granulated sugar (3/4 cup)
Pure and premium quality Vanilla extract ( 2 teaspoons)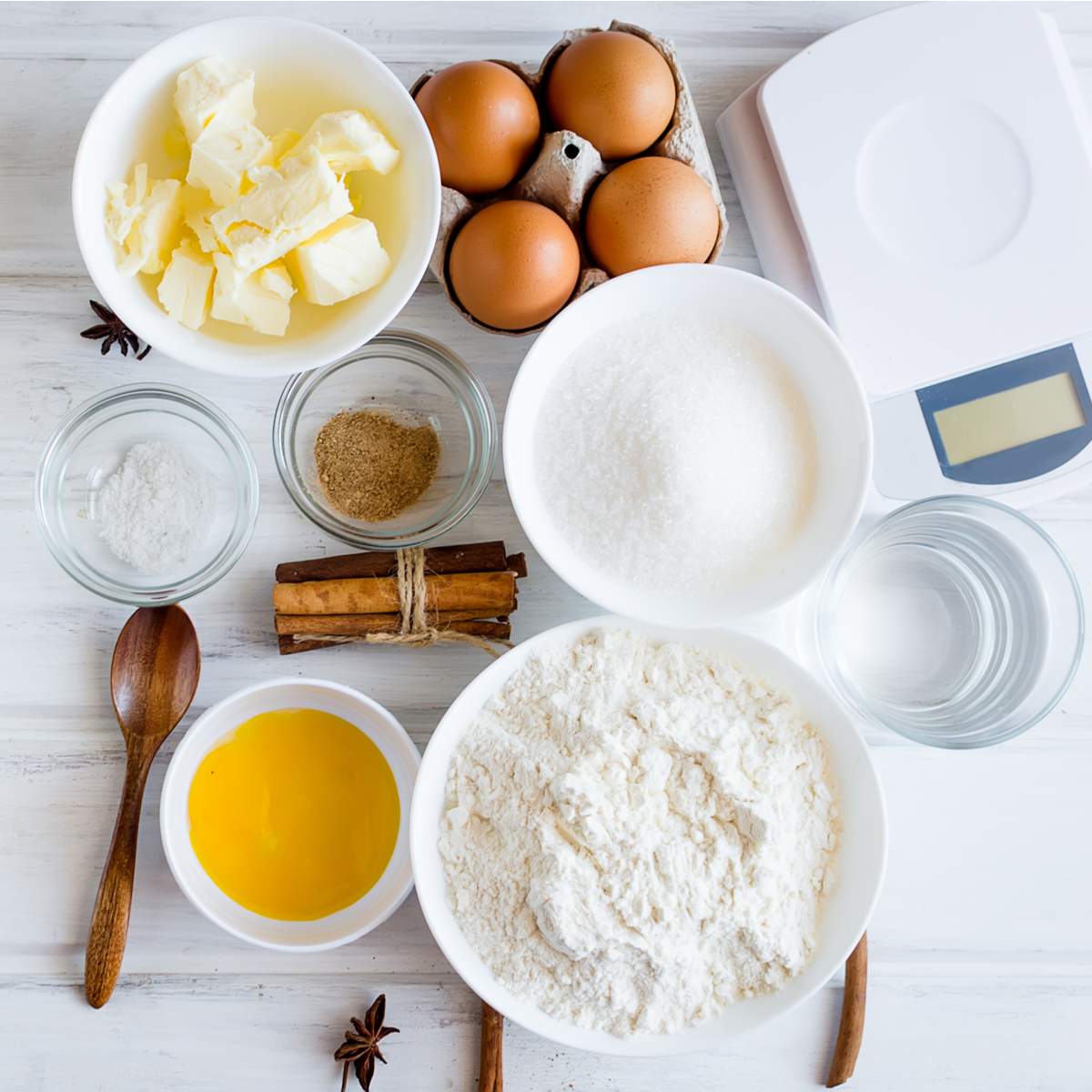 How to make soft, chewy, and scrumptious sugar cookies?
The steps we are sharing of sugar cookies recipe can make you prepare classic special homemade sugar cookies within just half 'n' hour. You just need to follow the steps perfectly to avoid getting the cookies to become too thin or too much thick.
Now, let's come to the steps of the sugar cookies recipe.
Step 1
Stir flour, and baking powder together and set mixture aside.
Step 2
Now, beat the butter and granulated sugar together with a stand mixer until it gets smooth, fluffy and creamy. After that, add whisked eggs, vanilla extract and almond extract ( Optional) together and mix thoroughly with the stand mixer to get a smoothly blended mixture. Make sure that all the ingredients are mixed properly. Otherwise, it will affect the taste of your favorite sugar cookies.
Step 3
Now add the previously whisked mixture of flour and baking powder in the thick and wet buttery substance. Mix thoroughly. If you find the mixture too soft or too sticky, you can add a little amount of flour to it.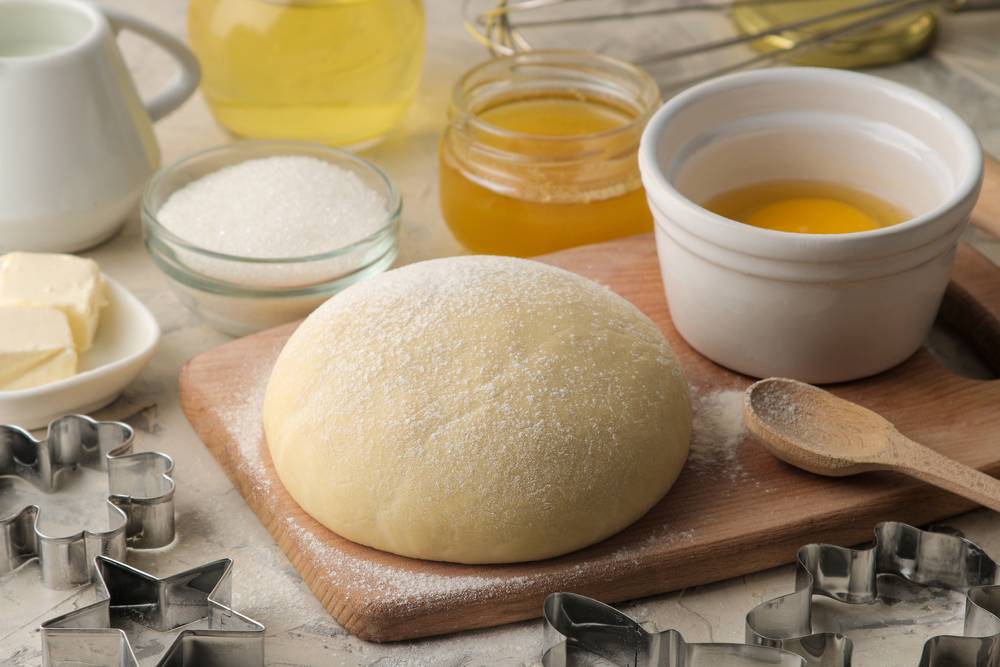 Step 4 
This is the step where you need to divide the soft dough into two equal parts. Place the dough on a lightly flour sprinkled parchment paper. Now, make your rolling pin lightly floured and roll it down with each ¼ inch thickness.
Step 5 
Sprinkle flour on the rolled out doughs and place a piece of parchment paper on its top to avoid further sticking. Then, place another rolled out dough on the top and make it cover up with a plastic wrap. Now, put it into the refrigerator for a minimum of 1-2 hours and up to a maximum of 2 days.
Step 6 
Preheat the oven to 350 degrees F. Remove the dough pieces from the refrigerator and use a cookie cutter to turn it into the shapes of cookies. Continue the process and shape all the cookies. You can shape the cookies according to your own choice.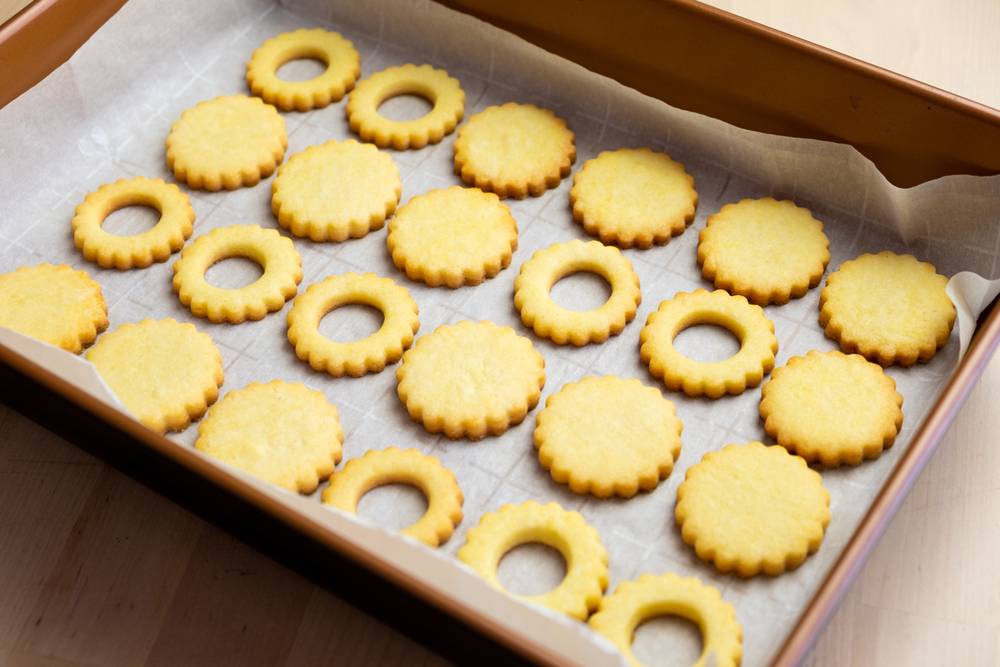 Step 7
Place all the cookies on the baking sheets with 3 inches gap between each and bake for 11-12 minutes. After baking, consider the sugar cookies to get cool down on the baking sheet for few minutes and then place it to a wire rack to make it get cooled permanently.
Step 8
Now, your sugar cookies are ready to decorate with icing. Serve it to your near and dear ones and make this vacation a memorable one.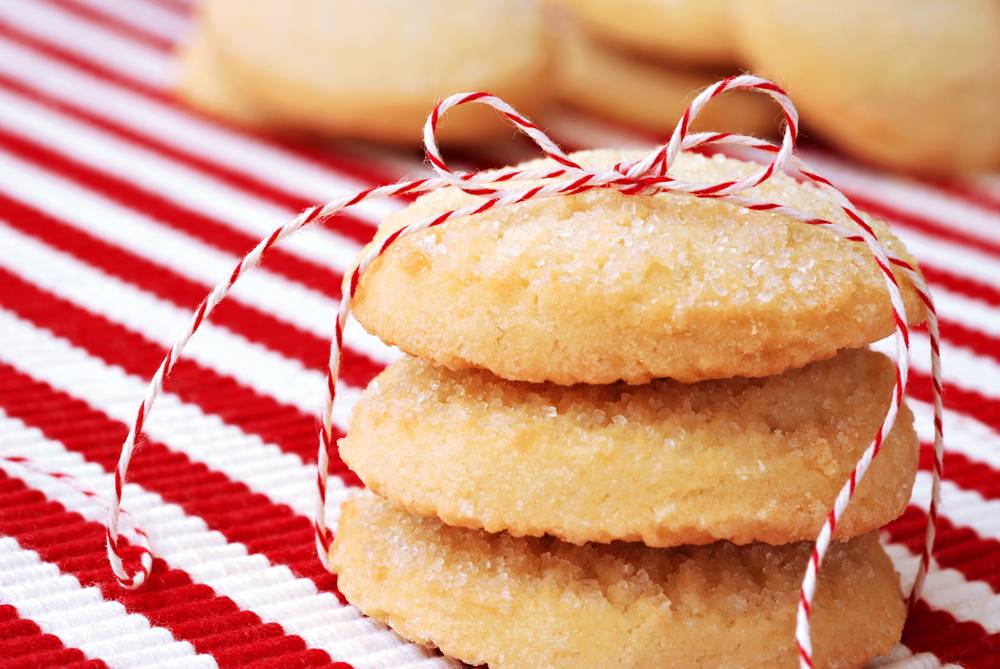 Important notes to follow while making special sugar cookies
We are sharing a few tricks with this sugar cookie recipe to help you become a professional cookie maker.
You can use butter along with cream cheese for a great taste. But, do not forget to mix it properly.
Don't overwork with the dough as it can make the cookies tough instead of soft.
Consider rolling out the dough before refrigerating. It'll make the cookies perfect and easier for you to roll out. Once the dough gets chilled, you can't roll it out perfectly. So, follow this tip while preparing sugar cookies.
You can refrigerate the dough even up to 1 month.
Don't overbake the cookies as it affects taste. Generally, you can find in all the cookie recipes that golden brown color indicates the proper baking stage of the cookies. But, sugar cookies are exceptional. A golden brown edge indicates overbaking in this regard.
So, try out the sugar cookies recipes on this Christmas and New Year vacation to make your children happy and overjoyed.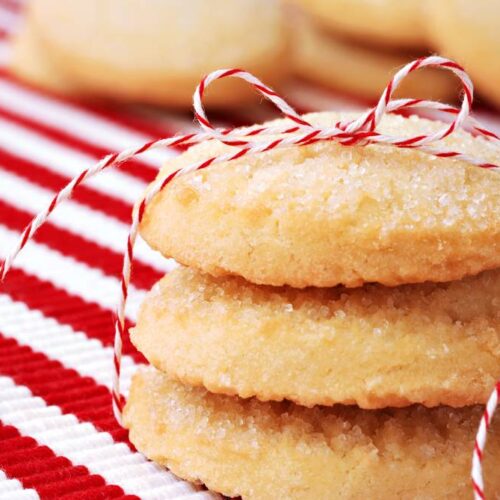 Homemade Sugar Cookies Recipe
Sugar cookies, a classic American Dessert, are known to all for its amazing flavor, soft center, and crispy edges. Trying sugar cookies recipe at home is nothing but a matter of great excitement.
Cuisine
American, International
Ingredients
Instructions
Stir flour, and baking powder together and set mixture aside.

Now, beat the butter and granulated sugar together with a stand mixer until it gets smooth, fluffy and creamy.

After that, add whisked eggs, vanilla extract and almond extract ( Optional) together and mix thoroughly with the stand mixer to get a smoothly blended mixture

Make sure that all the ingredients are mixed properly. Otherwise, it will affect the taste of your favorite sugar cookies.

Now add the previously whisked mixture of flour and baking powder in the thick and wet buttery substance

Mix thoroughly. If you find the mixture too soft or too sticky, you can add a little amount of flour to it.

This is the step where you need to divide the soft dough into two equal parts.

Place the dough on a lightly flour sprinkled parchment paper. Now, make your rolling pin lightly floured and roll it down with each ¼ inch thickness.

Sprinkle flour on the rolled out doughs and place a piece of parchment paper on its top to avoid further sticking.

Then, place another rolled out dough on the top and make it cover up with a plastic wrap. Now, put it into the refrigerator for a minimum of 1-2 hours and up to a maximum of 2 days.

Now Preheat the oven to 350 degrees F

Remove the dough pieces from the refrigerator and use a cookie cutter to turn it into the shapes of cookies

Continue the process and shape all the cookies. You can shape the cookies according to your own choice.

Place all the cookies on the baking sheets with 3 inches gap between each and bake for 11-12 minutes

After baking, consider the sugar cookies to get cool down on the baking sheet for few minutes and then place it to a wire rack to make it get cooled permanently.

Now, your sugar cookies are ready to decorate with icing
Keyword
homemade sugar cookies recipe, sugar cookies
Homemade Sugar Cookies Recipe From Scratch