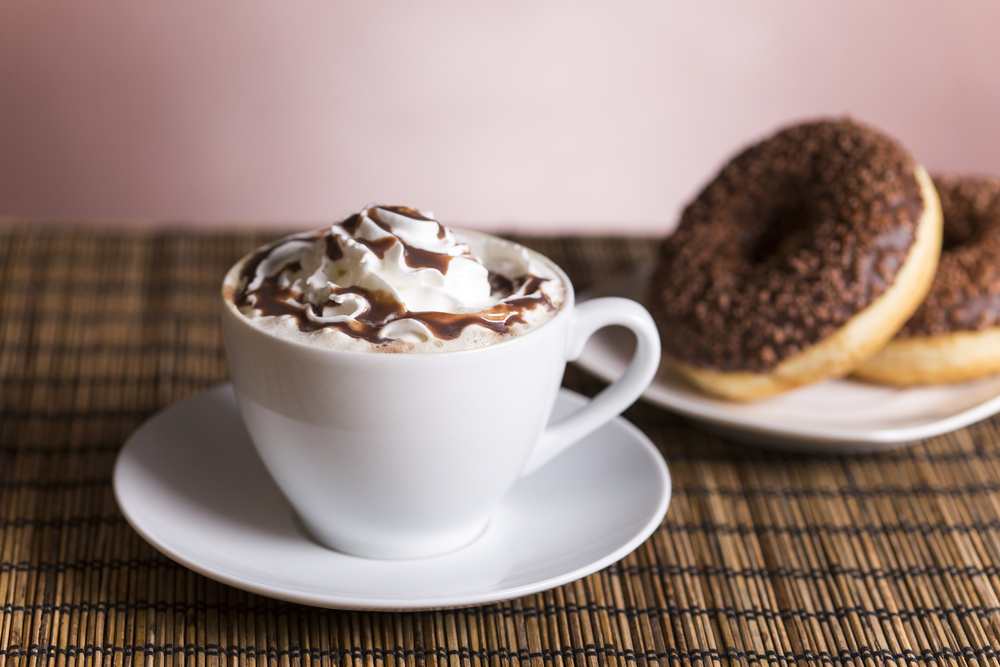 A lavish and velvety taste of Dunkin donuts hot chocolate you can bring at home. Make it light and fabulous with this recipe, and enjoy the yummy hot chocolate flavour.
This homemade dunkin donuts hot chocolate recipe can make you feel like having Dunkin Donuts Hot Chocolate in real. It is sweet in the smell, with the tempting aroma is enough to take you the childhood days spent in the snow. The appropriate use of milk and chocolate can make this hot drink liked by every age group.
Dunkin Donuts Hot Chocolate Recipe
Following is the information related to the recipe:
Information:
Groundwork Time: 5 minutes
Culinary Time: 5 minutes
Total Time in preparation: 10 minutes
Serving: 1 person
Category: Drink
Method: Simmer
Cuisine: Drinks
Ingredients of the recipe:
1 cup milk
2 oz. roughly chopped dark chocolate
2 tbsp. salted caramel
2 tbsp. whipped cream
sea salt according to taste
How to make Dunkin Donuts Hot Chocolate:
Take a pan on low heat and pour the milk into the pan.
Stir the milk, make it warm and let it turn into a simmer.
Add dark chocolate and salted caramel (one tablespoon) to the milk.
Take out the pan from gas and stir the mixture gently until the chocolate is melted.
Take a mug and pour the remaining salted caramel insides as a coat in the mug to get the authentic flavour.
Then add the hot chocolate into the mug
Add whipped cream on top of hot chocolate.
You can dust extra sea salt to get an extraordinary taste.
Dunkin donuts hot chocolate is ready to serve.
Milk with chocolate is an outstanding combination for hot drinks. Whipped cream is an additional ingredient to get a creamy and velvety taste to the drink.
And adding salted caramel and sea salt both make this hot chocolate bit sweet and salty too. It creates a light colour hot chocolate which is not much sweet nor much chocolaty.
The recipe gives you the complete information to prepare Dunkin donuts hot chocolate at home and enjoy the exquisite and rich taste. Hot chocolate is the most liked drink of many. However, the difference you make, the more everyone wants.
Dunkin Donuts Hot Chocolate Recipe