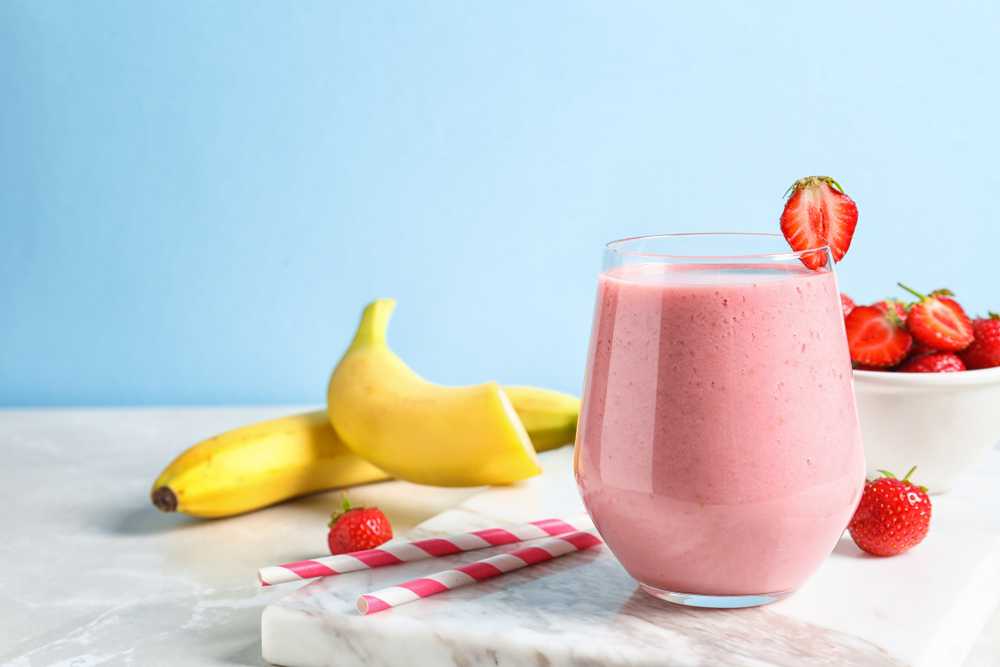 Real strawberries provide fresh fruitiness to this vibrant pink smoothie, which also contains a blended banana for body and thickness. Yogurt is used as the foundation of this drink, which gives additional nourishment for a nutritious morning juice.
Dunkin Donuts Strawberry Banana Smoothie Recipe (Copycat)
Make this Dunkin Donuts-inspired Strawberry Banana Smoothie at home by following the methods outlined in this article:
Preparation time is around 5 minutes.
Total Cook time: 2 minutes
7 minutes is the total time allowed.
Blender is the method used.
Ingredients
14 cup plain Greek yogurt
12 cup whole milk
1 frozen banana, sliced or diced roughly
1 cup frozen strawberries (optional)
1 tablespoon of honey
Instructions
To freeze the fruit, arrange the bananas and strawberries on a baking sheet coated with parchment paper and store them in the freezer for at least 2 hours, preferably overnight.
The Greek yogurt, milk, frozen banana, frozen strawberries, and honey should be blended until smooth in a blender until everything is well combined.
Start with the blender on medium speed and gradually increase the speed until the mixture is thick and smooth, around 2 minutes.
Pour the strawberry banana smoothie into a glass and serve it right away.
Dunkin Donuts Strawberry Banana Smoothie Recipe (Copycat)