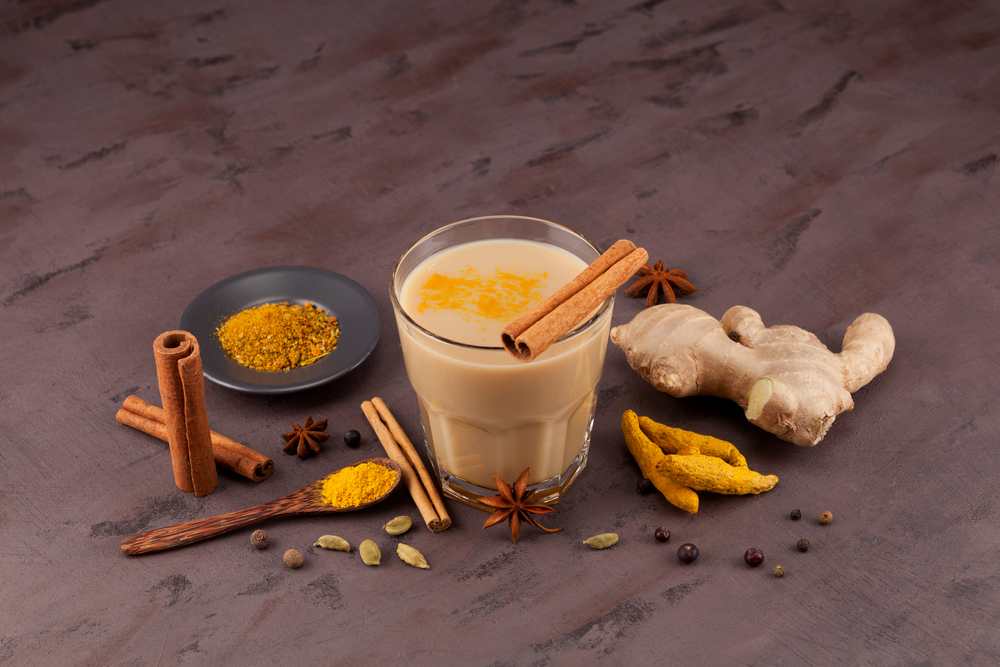 A Ginger Milk Tea recipe can be made in about 10 minutes and is a delightful, calming beverage ideal for sipping before bed. Allowing the ingredients to infuse with the water for 10 minutes will result in a stronger taste of either the tea or the ginger.
This the flavour of the milk in the best possible way. Ginger also has therapeutic advantages in milk tea, including helping digestion, reducing nausea, and treating headaches, among others.
Ginger Milk Tea Recipe
Ingredients Required
2 sachets of black tea
2 tablespoons freshly grated ginger or thinly sliced
1/2 cup of water
1/2 cup of lukewarm milk
1 tablespoon sweetened condensed milk
 Instructions to be followed
Place a pot on medium heat and add the ginger slices and water, stirring constantly.
First the water needs to be at boil and then cooked low flame for around 5 minutes
When you've finished, please turn off the heat and put the black tea bags in it.
Set aside for 5 minutes to allow the infusion to take effect, then remove the tea bags and ginger.
Then, while stirring constantly, heat the milk and condensed milk in the pot until it is hot.
Into a cup, pour the ginger-infused milk tea and serve immediately.
 Nutrition Values
Size of a serving: 1
160 calories, 16.3 grammes of sugar
Sodium (g): 0.090 g
4.8 g of fat
2.8 g of saturated fat
24 g of carbohydrates
1.4 g of dietary fibre
6.5 g of protein
Cholesterol (0.02g): 0.02g