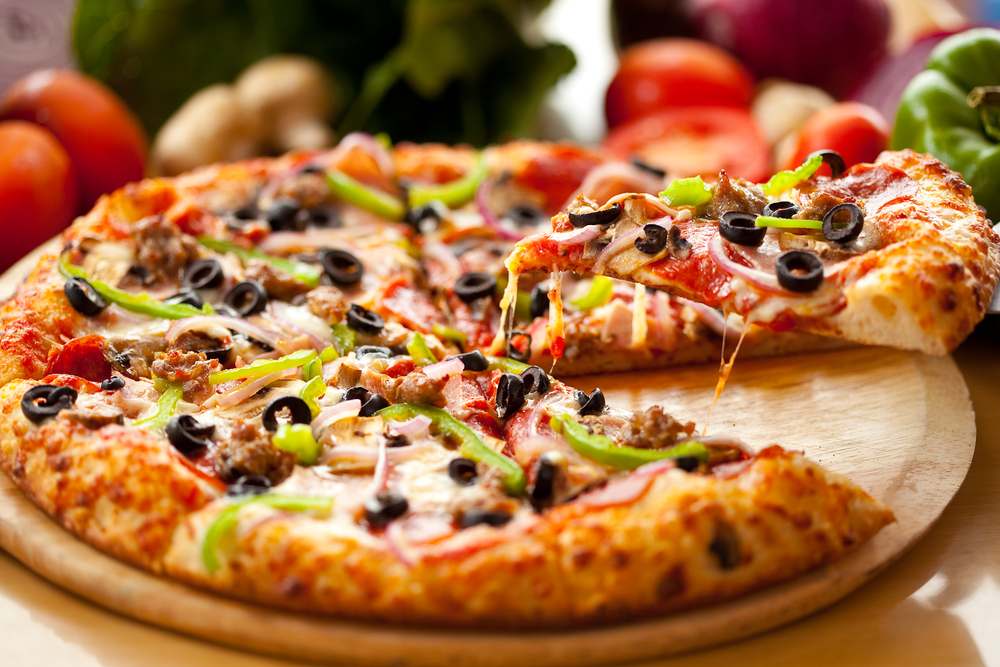 Over the years, I've tasted quite a lot of veggie pizzas. However, completely amazing veggie pizzas are a bit less in number. In this homemade veggie pizza recipe, I have used all the ingredients that I have liked for years to create the most delicious homemade veggie pizza. I consider it to be an incredible pizza recipe that anyone can make at home quickly and easily.
This homemade veggie pizza recipe will bring joy to everyone, including both vegetarians and non-vegetarians. This recipe is entirely fresh and filled with a variety of flavors. It comprises artichoke, olives, red onion, spinach, and cherry tomatoes. Besides, it will also include a base of delicious tomato sauce along with mozzarella cheese.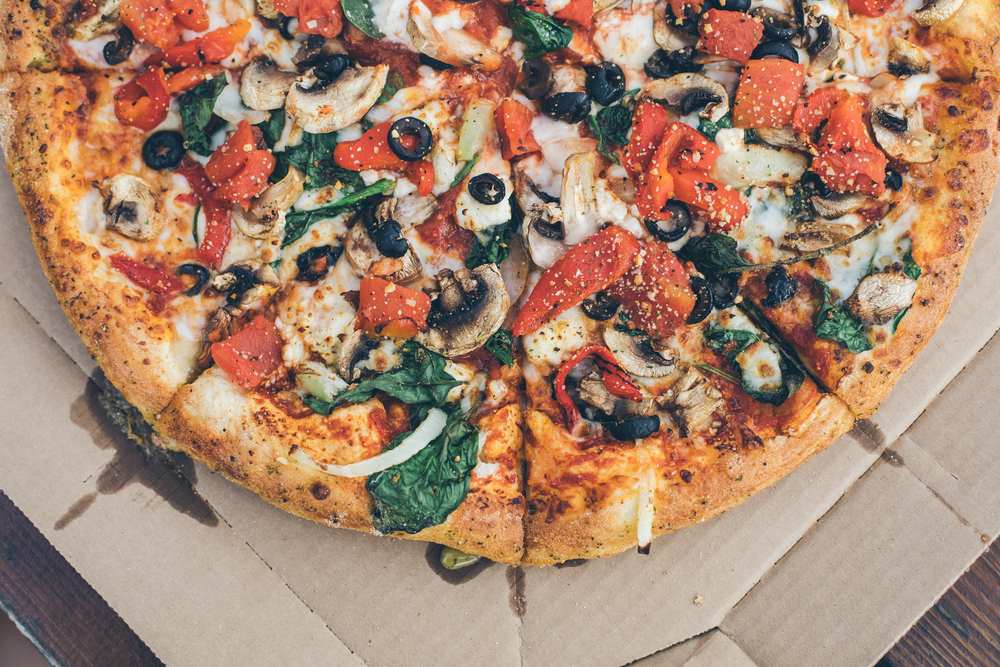 There is a trick that anyone can use while making a pizza. That is, you can keep the pizza in the oven for additional minutes. It enhances the structure and the flavor of the pizza. It would be best if you baked until the cheese turns a shade of golden. In case you do not follow these tips, it might result in a pizza that fails to meet the standard or its potential.
So, if you are further interested in learning how to make a classic veggie pizza, you can follow the homemade veggie pizza recipe given below.
Toppings for the Veggie Pizza
This pizza begins with the whole wheat dough for pizza. Although, you can also buy the readily available one pound of pizza dough as an alternation. You can further divide it by two to follow this recipe. However, you can also choose to make one large portion of pizza, which can be made using the dough bought from the shop.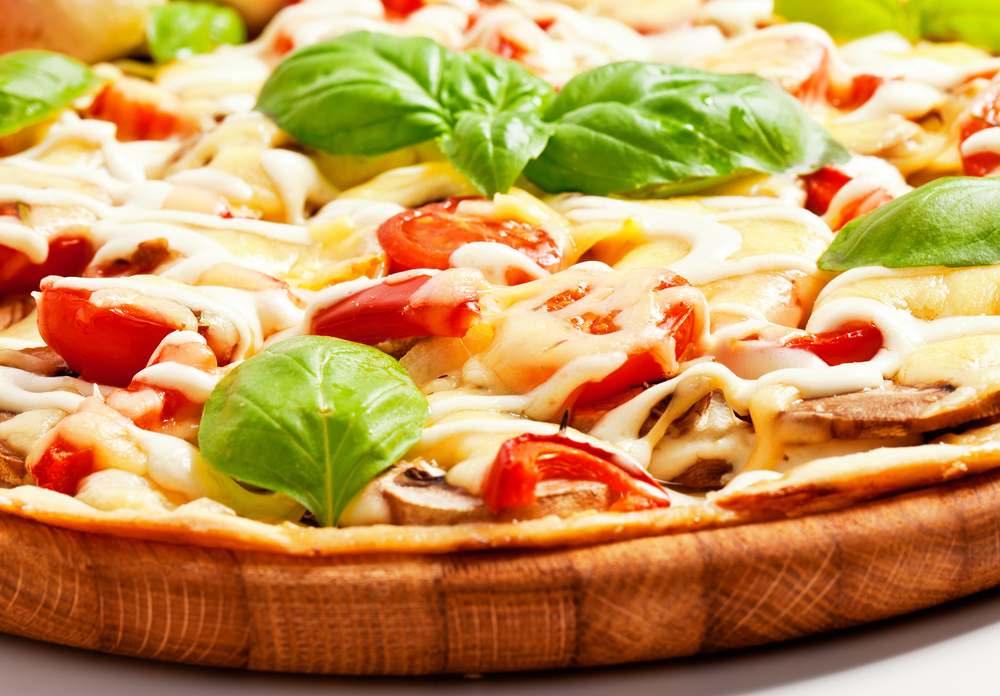 Besides, you can easily remove any ingredients that you are not fond of or don't have. You can increase the quantity of the other ingredients if you skip one.
Pizza Sauce
There are many varieties that you can select from here. You can decide to make your pizza sauce or use any of your favorite sauce, such as marinara or other shop-bought pizza sauce.
Baby Spinach
In case you want to add on greens to your pizza, it is an incredible option as a topping. You can add on the spinach in between the layer of pizza sauce and mozzarella.
Part-Skim Mozzarella
I prefer to use the part-skim mozzarella the most since it tends to become fluffier and more golden than the usual fresh mozzarella.
Artichoke
Adding jarred or canned artichoke is a great choice here. To make bite-sized wedges, I cut the jarred quartered artichokes into half.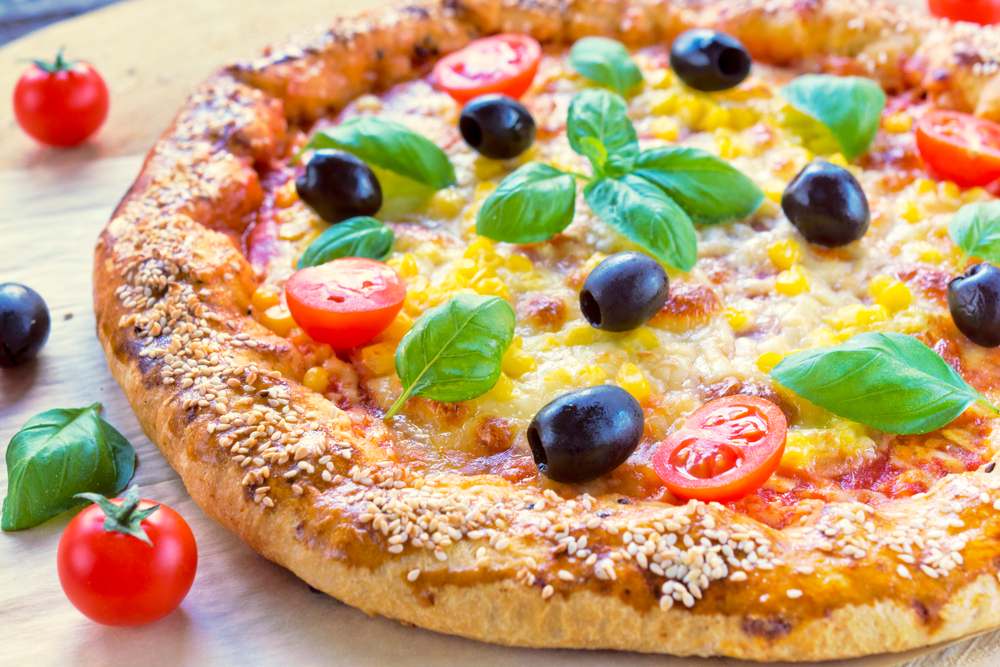 Bell Pepper
You can then add bell pepper that is fresh since it becomes soft and delicious after it is baked.
Red Onion
The red onion normally softens notably in the oven, although it can be skipped for anyone with sensitive taste.
Cherry Tomatoes
To add the cherry tomatoes, you must cut into half first. It provides a sweet and delightful tomato flavor and texture.
Olives
I tend to love adding the Kalamata olives in my pizza recipe; it normally fades a bit and condenses or liquifies in the flavor.
Sliced Almonds
This trick is something I have taken up from several local pizza restaurants. Adding almonds is a clever choice since it provides a more toasty flavor to it, along with a bit of crunch. Many people love this addition.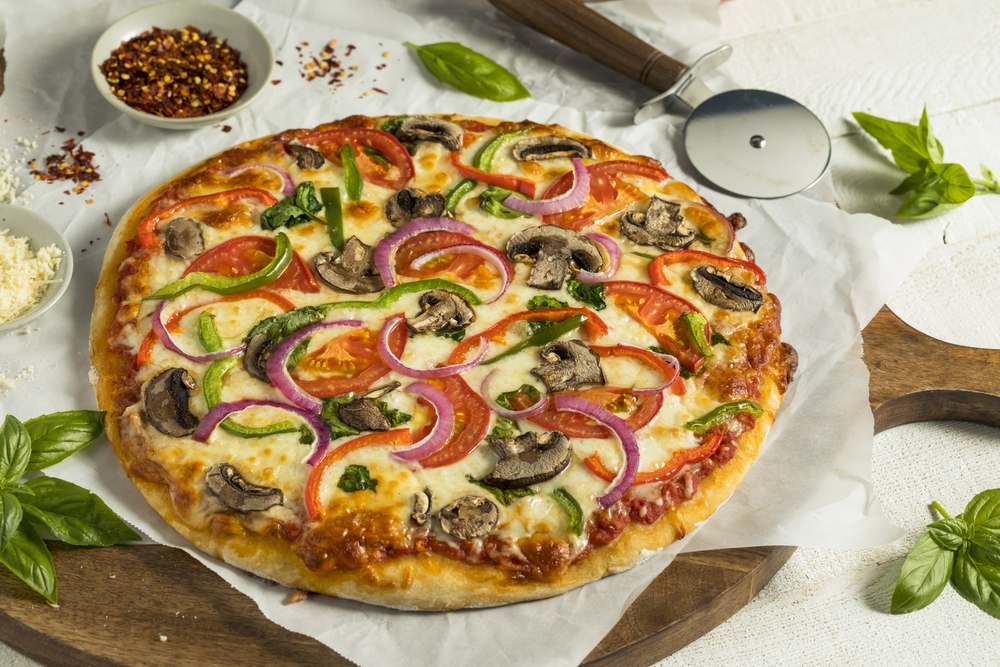 Optional Garnishes
I normally like to add additional garnishes to my pizza, such as fresh basil leaves, grated parmesan, and red pepper flakes.
Best Homemade Veggie Pizza Recipe
Preparation time:25 minutes
Cooking time: 20 mins
Total Time Required – 45 minutes
Servings: Six
Diet: Vegetarian
Make the most appetizing and flavorful pizza at home. This delicious veggie pizza recipe includes artichoke, bell peppers, cherry tomatoes, spinach, and so on.
 Ingredients
1 pound pizza dough bought from a shop or one batch whole wheat pizza dough
1 cup marinara or pizza sauce
2 cups of baby spinach
½ cup of canned or jarred artichoke
2 or 3 cups of part-skim mozzarella cheese
½ cup red onion should be sliced into thin wedges
½ cup of orange or red bell pepper must be sliced into two strips
½ cup cherry tomatoes cut in half
½ cup sliced almonds
½ cup kalamata olives
Additional or non-compulsory garnishes: red pepper flakes, fresh basil, and parmesan cheese.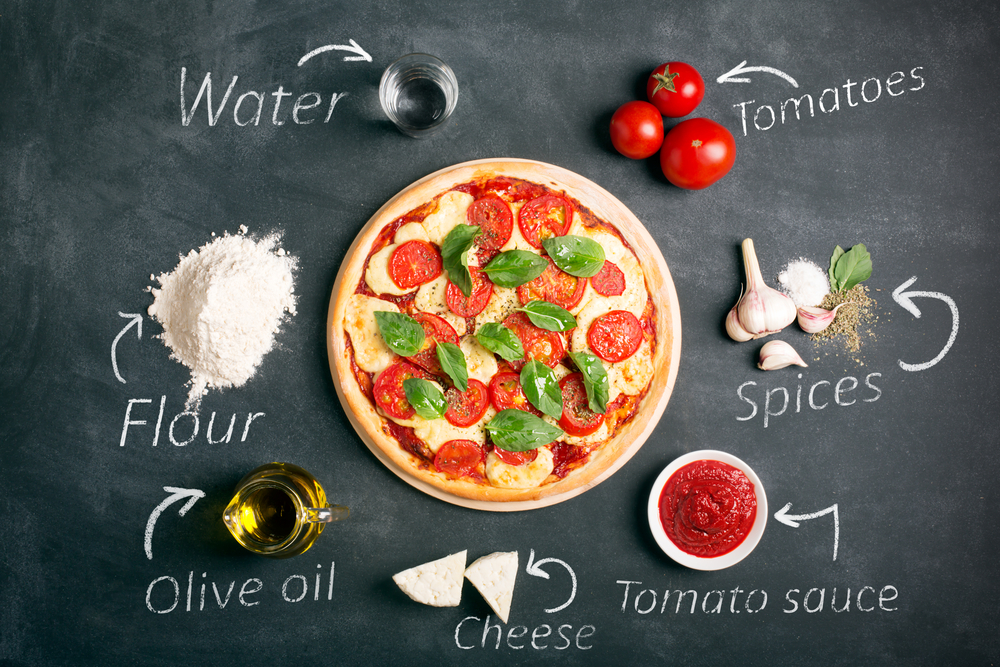 Instructions
Begin by preheating the oven at 500 degrees Fahrenheit. Please keep it on the upper rack in case you are using baking steel or baking stone. Then prepare the dough.
Then spread the pizza sauce across the two pizzas evenly, leaving 1 inch near the edges. Then sprinkle the grated spinach on top evenly and then the cheese.
Use the toppings like red onion, cherry tomatoes, olives, bell pepper, almonds, olive, and artichoke.
Then begin by baking the pizzas for 10-12 minutes until the cheese picks up a golden color.
Then move the pizza to a cutting board and add fresh basil, parmesan, and red pepper flakes.
 Notes:
You can also remove the almonds from the list, in case you are not fond of them.
Besides, you have the option to use any type of toppings over the mozzarella cheese since the almonds and baby spinach are not mandatory.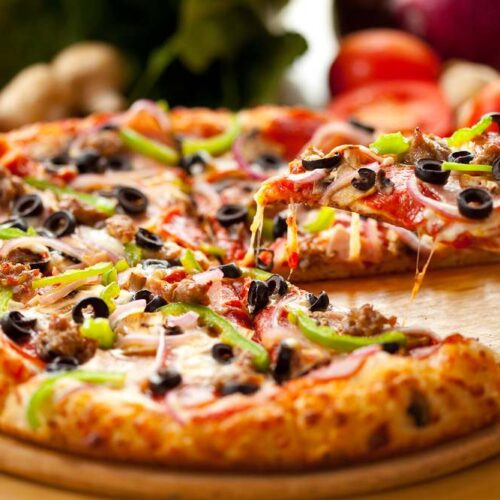 Homemade Veggie Pizza Recipe
This homemade veggie pizza recipe will bring joy to everyone, including both vegetarians and non-vegetarians. This recipe is entirely fresh and filled with a variety of flavors
Ingredients
1 pound pizza dough bought from a shop or one batch whole wheat pizza dough

1 cup marinara or pizza sauce

2 cups of baby spinach

½ cup of canned or jarred artichoke

2 or 3 cups of part-skim mozzarella cheese

½ cup red onion should be sliced into thin wedges

½ cup of orange or red bell pepper must be sliced into two strips

½ cup cherry tomatoes cut in half

½ cup sliced almonds

½ cup kalamata olives

Additional or non-compulsory garnishes: red pepper flakes, fresh basil, and parmesan cheese
Instructions
Begin by preheating the oven at 500 degrees Fahrenheit

Please keep it on the upper rack in case you are using baking steel or baking stone

Then spread the pizza sauce across the pizzas evenly, leaving 1 inch near the edges

Then sprinkle the grated spinach on top evenly and then the cheese

Use the toppings like red onion, cherry tomatoes, olives, bell pepper, almonds, olive, and artichoke

Then begin by baking the pizzas for 10-12 minutes until the cheese picks up a golden color

Then move the pizza to a cutting board and add fresh basil, parmesan, and red pepper flakes
Keyword
homemade veggie pizza recipe, veg pizza
Delicious Homemade Veggie Pizza Recipe