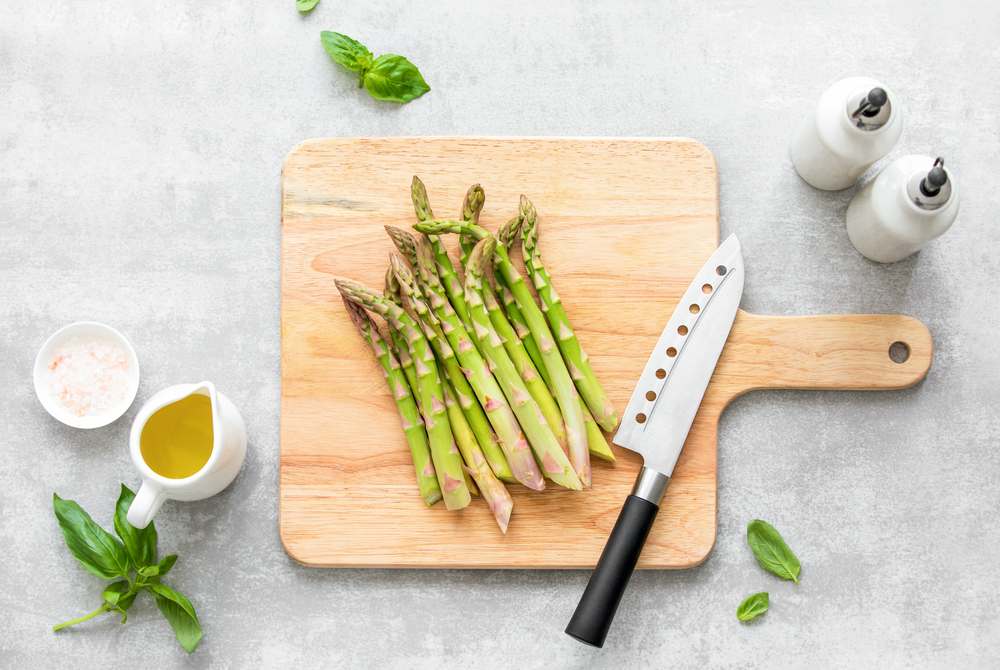 Asparagus is a common garden vegetable that is included in various dishes. It is grown in green, purple and white color. There are several health benefits of asparagus.
This acts as a wonderful antioxidant to the body. This has low calories making it a good addition to everyday food, although there is a sufficient amount of vitamins and minerals.
To retain all these nutrients, it is a good option to steam or cooks the asparagus in the microwave. It also tastes good when it's steamed or eaten raw. That is why it is essential to know how to cook asparagus in the microwave.
Benefits of cooking asparagus in the microwave
Asparagus has a strong flavor that adds a fresh aroma to the dish. This is rich in fiber content that is good for the digestive system.
This is insoluble fiber, which is especially great for regulating the overall bowel system. Asparagus is very good for pregnant women as it is high in folate. The vitamin E and C content are high in asparagus, making it a complete diet.
Asparagus also helps in preventing the system from free radicals, oxidative stress that might cause cancer or other chronic diseases.
All of these benefits also account for the way the asparagus is being cooked. The flavor is essential to add a touch of crunchiness and sweet taste to the dish.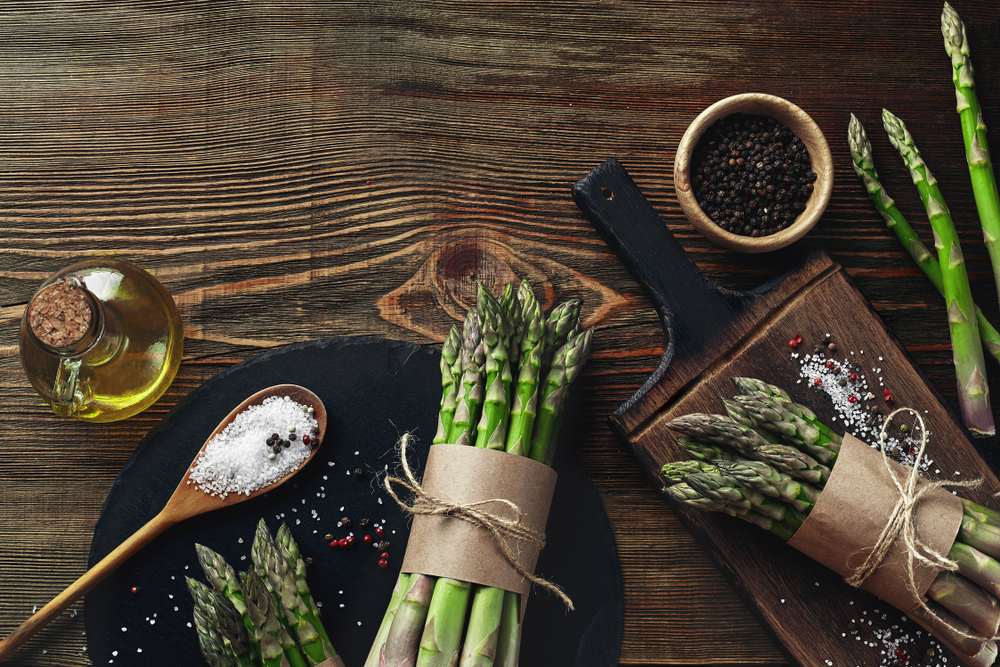 This can be brought into the dish when it's microwaved. Moreover, all kinds of cooking can be done with a microwave. This includes stir fry, saute, boiling, steaming, and much more.
Asparagus can be cooked in several ways. Many people love to use this as an ingredient to pasta, frittatas, and grilled dishes.
Some also eat steamed or boiled asparagus for gaining health benefits in its entirety. All of these dishes can be prepared really well with the help of a microwave.
How to cook asparagus in the microwave
For cooking asparagus in a microwave, there are many ways. Before you know how to cook asparagus in the microwave, here are a few cleaning tips to follow.
The asparagus has woody ends, and these ends must be removed.
After removing, the asparagus should be washed completely.
It is advisable to cook the spears immediately instead of storing them for several days.
You can cook fresh asparagus by growing it in your garden and use it as and when required.
It also tastes crunchy when it's served immediately.
Now let's look into a few recipes and methods that you can try out with asparagus.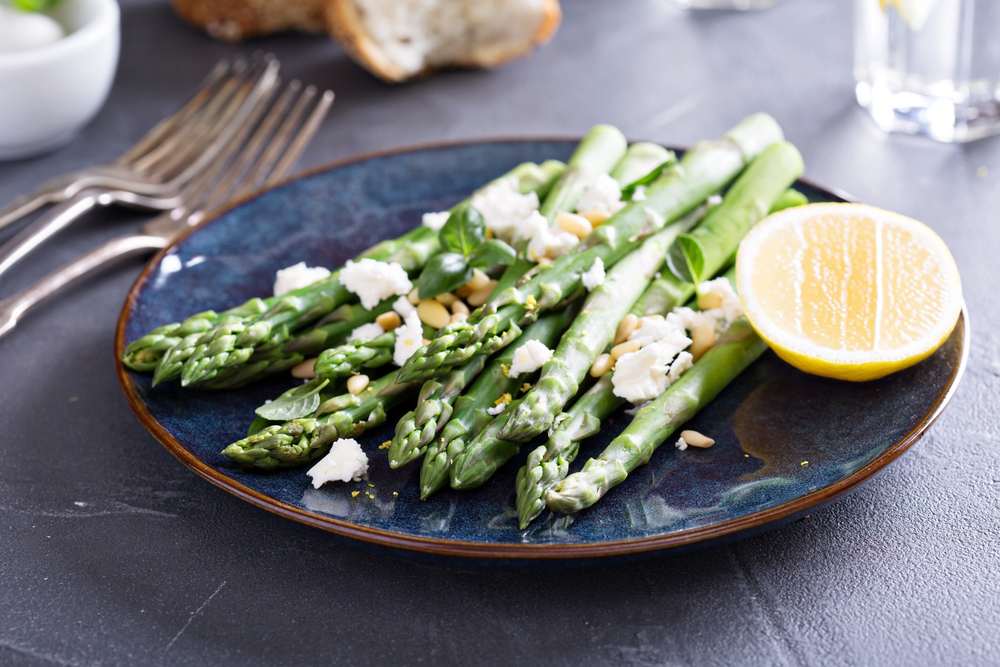 Simple seasoning
Asparagus does not take a long time to cook. You can easily microwave and eat it immediately. Here is a quick recipe with any desired seasoning. Asparagus tastes good with pepper and salt. You can also use flavored salts like garlic salt. Adding butter gives a rich taste too. A nice sauce is also great with these spears.
Take a few spears of cleaned asparagus.
Spread these on a microwave dish(preferably glass)
Use plastic wrap over these spears.
Leave a small gap to let the asparagus breathe and cook completely.
Microwave this for about four minutes at a high temperature
You can check if it's cooked and leave it for a few extra minutes if it's not done. Once it's done, you can add any desired seasonings and serve immediately.
Steamed asparagus
Steam asparagus is a quick and healthy way to gain the benefits of asparagus. Here is a quick method to steam asparagus using a microwave.
Take a few paper towels and pour or splatter water.
Spread these towels well and place the cleaned asparagus
Add a pinch of salt to this and roll up the towel.
Place this into the microwave and let it cook for 3 minutes in high.
Use tongs to remove the asparagus once it's done.
Unwrap the paper towels and transfer them to a bowl or plate.
You can cut them into small pieces and eat them like a steamed salad. Adding pepper is optional as the steamed asparagus itself tastes good.
Simply boiled asparagus
This method is similar to the paper towel techniques. The spears will be soft both on the inside and outside.
Wash the asparagus and remove its scales
Pat dry them completely using a paper towel.
Take a bowl or microwave dish and spread the spears.
Add a quarter cup of water to 8-9 asparagus spears.
Wine can also be substituted instead of water for additional taste.
Sprinkle salt into these spears
Use the lid if the microwave dish has one.
Now cook the asparagus for 4 minutes at a high temperature.
Gently remove the lid as the steam can harm your face.
Use tongs to take the asparagus out of the bowl.
You can use garlic butter and give the spears a gentle toss. This coats them completely. Garlic butter goes really well with boiled asparagus.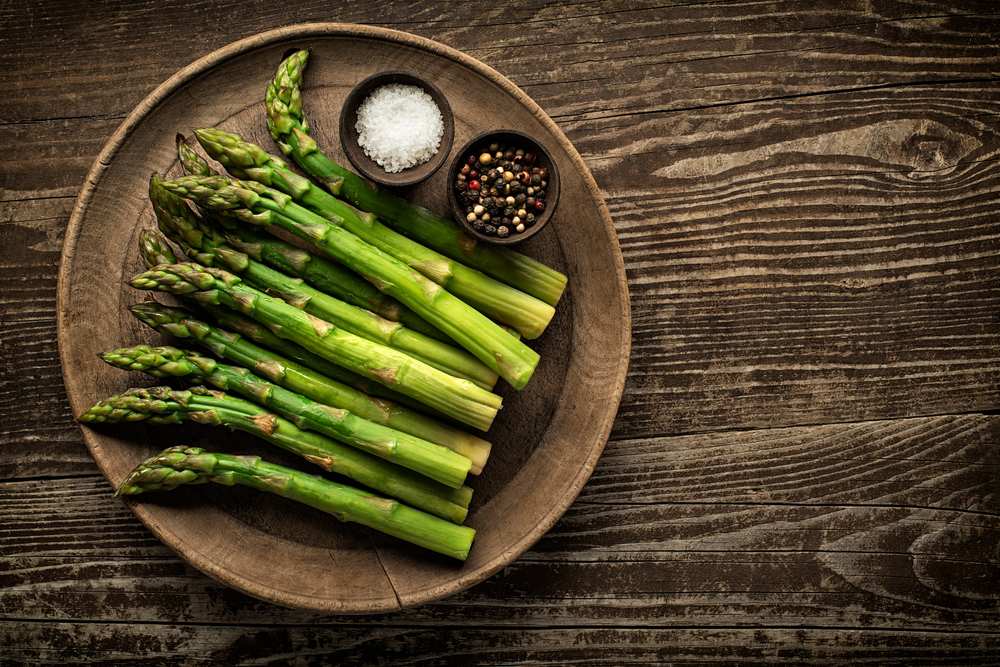 Endnote
These are simple ways to cook asparagus in the microwave. You must also try out innovative recipes that use asparagus as a flavoring ingredient.
They also taste good with meat and grilled meat dishes. If you like to enjoy the original texture of asparagus, then the microwave is the best option.
Using delicious seasonings like lemon zest, rosemary, garlic butter, white pepper, and black salt will enhance the taste. You can choose your favorite seasoning and enjoy cooking asparagus.
How To Cook Asparagus In The Microwave – Easy Steps