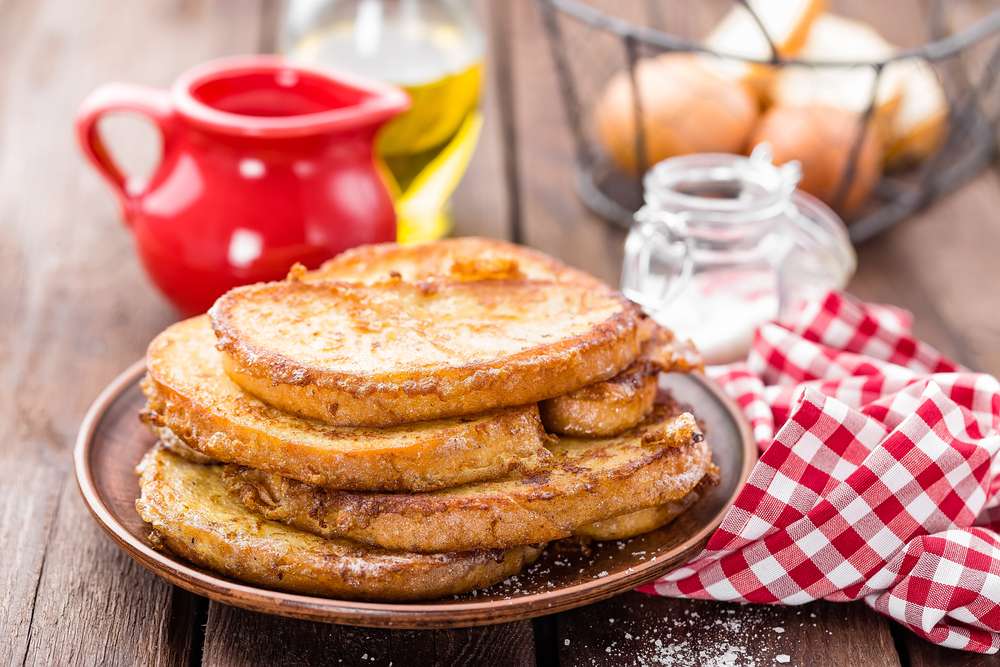 I had a variety of French toasts over the years. It is one of the simplest and most appetizing dishes ever. Also, trying out several types of French toasts in France made me understand how to make crispy French Toast with the ideal ingredients.
In case you want to taste the best and most delicious French Toast at home, you can follow this recipe on how to make crispy French Toast. It is considered the best choice for breakfast or even brunch.
I have developed this recipe after doing several experiments at home to improvise it further. This French toast recipe is as perfect as the one we tasted back in Paris.
Although in order to cook the best French Toast at home, all you require is a set of fresh and proper ingredients. Moreover, pairing up this perfect dish with fruits or drizzled with delicious maple syrup can make it an ideal dish to begin your morning with.
Why is French Toast, commonly known as Pain Perdu?
French Toast is considered to be a French recipe, although an American version of it. Since the actual recipe is known as Pain Perdu. In French, the meaning of pain perdu is "lost bread."
Many people believe that it deals with the usage of old bread that might go to waste if not repurposed. Some other people think it indicates the bread mixing in or getting lost in the egg mixture itself.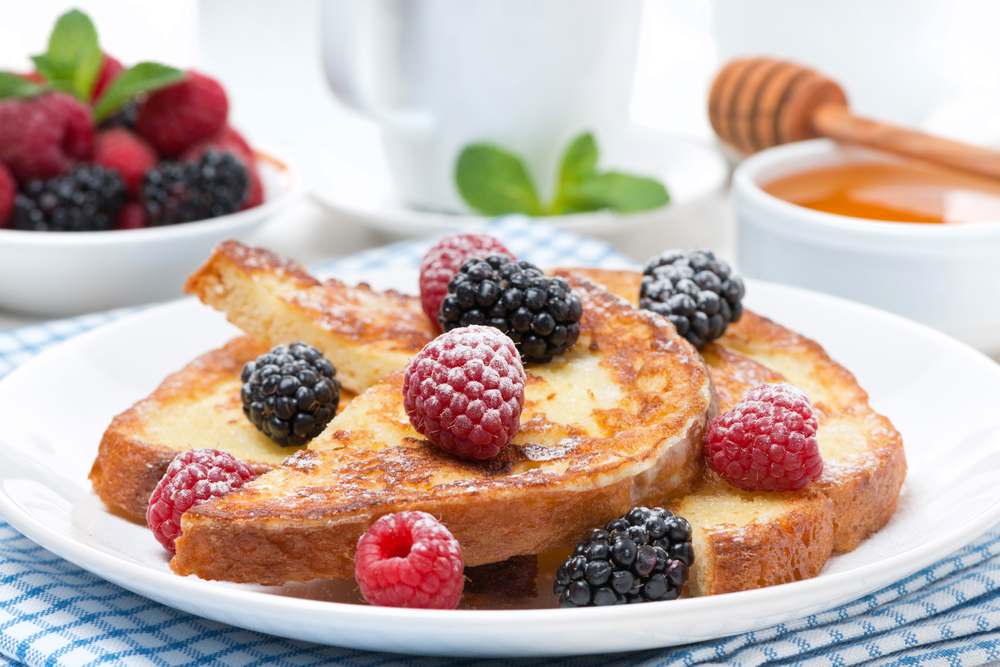 Pain Perdu and French Toast Difference
There is a huge difference present between Pain Perdu and French Toast. As in France, Pain Perdu is widely popular. This recipe has a particular method, which is why it is known as a form of art. This recipe has been going on in France for centuries.
However, in the United States, French Toast is a simple dish that is normally preferred as an alternative for breakfast or brunch. In the US, we normally make use of any kind of liquid dairy product that is available, add cinnamon on top, and then the bread is dunked.
We never cook with measurements and never take the thickness of the egg mixture into consideration. The bread type or the size of the slices are also not taken into account.
We just make use of other additions like maple syrup and fruits and enjoy it. However, this easy recipe can become much more delicious by using the right instructions, along with fresh ingredients.
Now let's check out the main differences present between French Toast and Pain Perdu.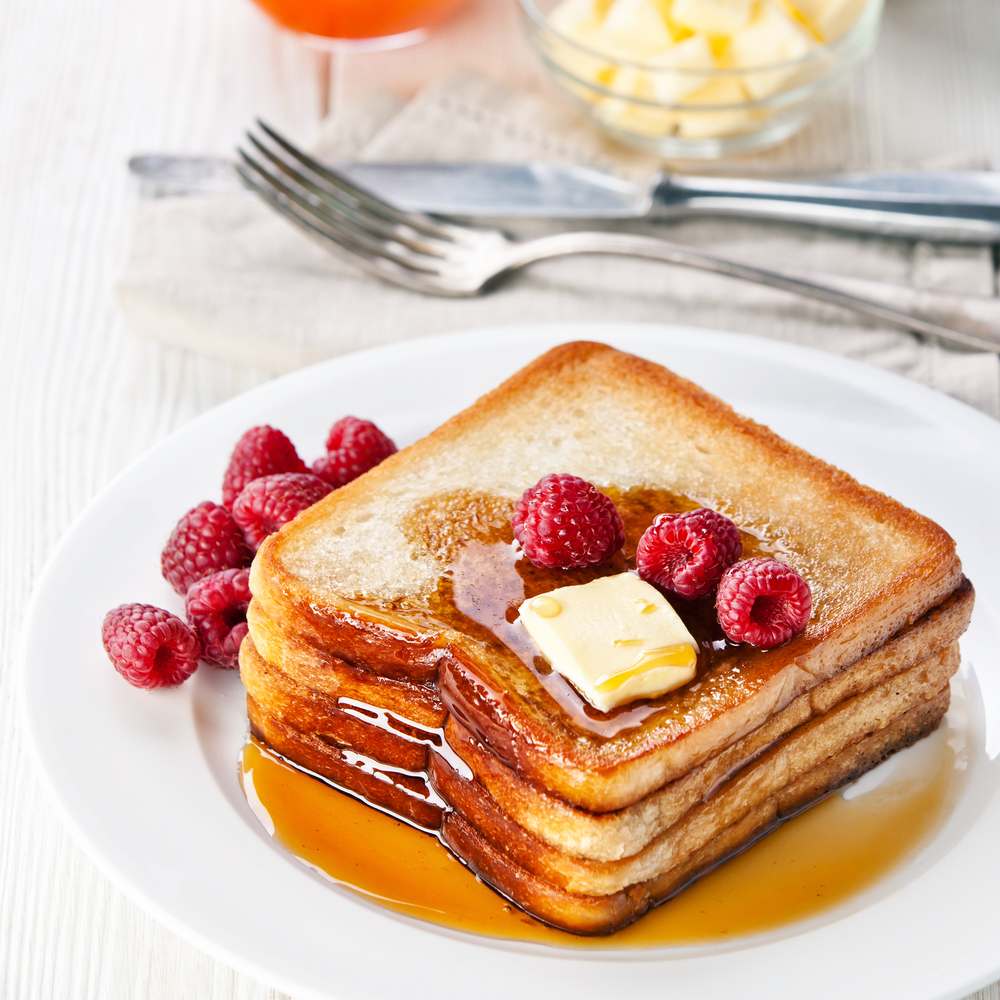 American French Toasts normally are:
Spicy
The high amount of eggs
Very thin, since sliced sandwich bread is mostly used
Since the bread is never soaked much, it becomes bready (It can also happen if we use lots of eggs)
Pain Perdu is mostly:
Precisely Thick
It has a golden-brown look on the outside and also crispy
The inside of it must be soft
It must have enough sweetness in it without the need for any toppings or syrups
 Ingredients for Pain Perdu Recipe
1 Brioche Bread Loaf – Unsliced, although you can slice it into thick portions as per your choice. Challah can also be used instead of brioche.
Half & half 3 cups – Full fat is considered a great choice. Some recipes mostly need heavy cream and whole milk in several proportions. But I have realized that choosing half and a half carton of milk can help you conserve money.
5 Egg Yolks – In case you don't want to make your Pain Perdu Recipe eggy, you can remove the egg whites. If you use only the egg yolks, it will be enough to offer a smooth and custardy texture.
½ cups of Sugar – Using this will make your French Toast sweeter without the need for additional sugary toppings.
One teaspoon Vanilla Extract – To provide a slight vanilla flavored custard.
Salt – To bring out the flavors perfectly, you can add a slight pinch of salt.
Butter – Use butter to fry the French Toast
How to Make Crispy French Toast?
The oven should be preheated first: It is useful for keeping for cooking the dish quicker.
Whisk: If you want to make the process of cleaning easier, you can whisk the half and half, sugar, vanilla, salt, and egg yolks together.
Cut: Then cut one slice of brioche loaf. Both fresh and stale pieces of bread can be used. There is no need to use day-old bread due to popular belief.
Soak: It is important to let the brioche loaf soak properly in the egg mixture.
Fry: Then take the bread out gently after soaking it and put it on a hot skillet. You must wait for the bread to have a golden-brown look before taking it out.
Maintain its temperature: It is important to keep the French Toast warm by placing it in the oven.
Repeat: Follow the same instructions for the rest of the remaining slices.
French Toast Toppings
Although French toasts are mostly sweet enough, which doesn't call for the need of additional toppings but you can still add some of the toppings as per your choice like:
Powdered Sugar
Whipped Cream
Toasted Nuts
Fresh Berries
Maple Syrup
Chocolate Shavings
Caramel Sauce
Conclusion
Thus, this recipe can help you to create mouth-watering and delicious French Toast at home. Best French Toast must have a golden-brown look along with the perfect amount of crisp on the outside.
In addition, the French Toast should always have a soft center similar to the texture of a custard. However, it shouldn't be raw.
You can also use the oven at low heat to make the bread puffier and prevent the slices from getting soggy faster.
In case you are stressed about the bread being raw at the center, heating it in at a low oven solves the problem. Therefore, it is best not to miss this step.
How to Make Crispy French Toast (Pain Perdu)
If you want to taste the best and most delicious french toast at home, you can follow this recipe on how to make crispy french toast. It is considered the best choice for breakfast or even brunch
Ingredients
1 Brioche Bread Loaf
Milk Half & half 3 cups
5 Egg Yolks
½ cups of Sugar
One teaspoon Vanilla Extract
Salt
Butter
Instructions
It is useful for keeping for cooking the dish quicker.

If you want to make the process of cleaning easier, you can whisk the half and half, sugar, vanilla, salt, and egg yolks together.

Then cut one slice of brioche loaf. Both fresh and stale pieces of bread can be used. There is no need to use day-old bread due to popular belief.

It is important to let the brioche loaf soak properly in the egg mixture

Then take the bread out gently after soaking it and put it on a hot skillet. You must wait for the bread to have a golden-brown look before taking it out

It is important to keep the French Toast warm by placing it in the oven

Follow the same instructions for the rest of the remaining slices
Keyword
crispy french toast, french toast recipe
How to Make Crispy French Toast (Pain Perdu)