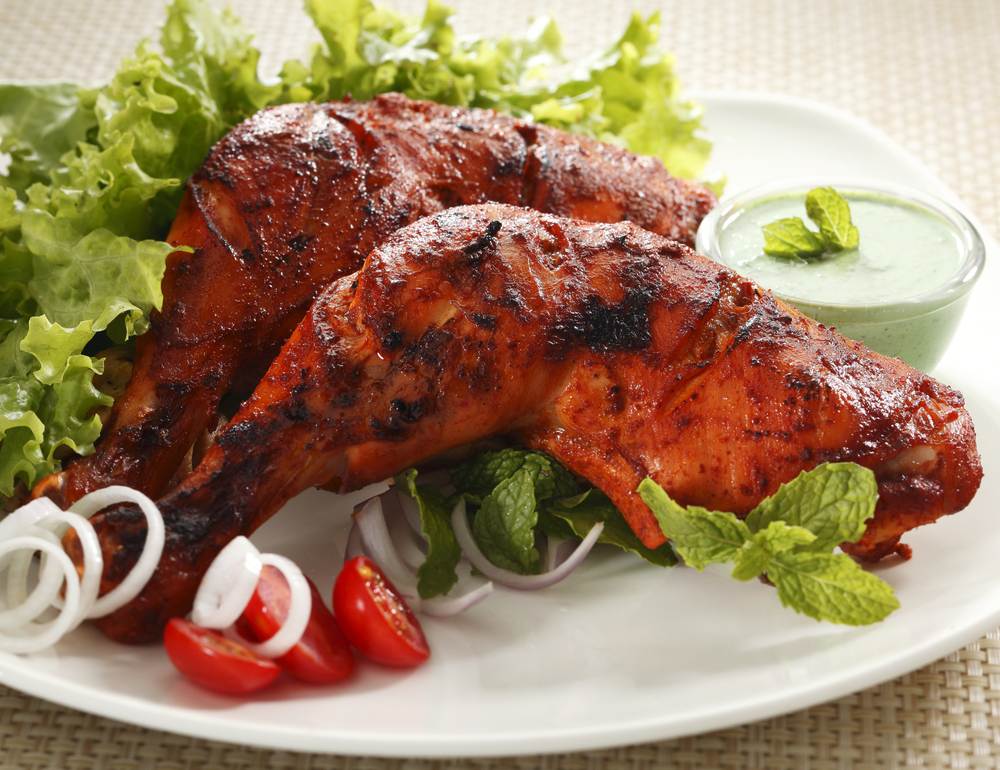 How to Make Delicious Tandoori Chicken?
Tandoori chicken is the dish that brings water in everyone's mouth. Chicken is the food material that gives your body high protein with nutrition, so you can't skip that in your kitchen.
Here you will learn how you can cook tandoori chicken recipe in tandoori style. There are straightforward steps available for all, and you can follow them at your home too. After following them, you can make an easy tandoori chicken recipe at your home.
Is Yogurt Important in Tandoori Chicken?
Chicken with marination of yogurt and all the spices makes the perfect dish to all. You can taste the exotic flavors of spices in an equal amount in all the chicken bites.
Plenty amount of butter gives your meal a swing of taste. Your dish will be the rockstar of the house if you will follow all the instructions given below.
Don't skip any of them step because all steps are essential to give your tandoori chicken a tandoor style taste. The crunch of chicken and flavor of tandoor both are available in the method.
Required Ingredients
One whole chicken
200 gms Curd
1 tbsp Butter
1 tsp turmeric powder
2 tbsp red chili powder
Salt to taste
2 tbsp oil
1 piece of charcoal
Ginger garlic paste
Garnish
Coriander leaves
Onions slices,
lemons halves
Method for Making Tandoori Chicken in Easy Steps
1. Take the clean chicken and create some deep cuts on it, so deep cuts will help to fulfill all the flavors in the chicken nicely.
2. Now for the marination process, pour all the chicken pieces in the bowl and add fresh yogurt on it then mix it.
3. In chicken now, add red chili powder, ginger paste, garlic paste, turmeric, and salt as per taste requirement.
4. Rub all the spices and masalas in the chicken pieces very nicely. Rub all over the chicken pieces and mix them properly. If you will not going to mix it well, then your chicken will not give the exact flavor in all the chicken pieces.
5. Now rest all the marinate chicken for 30 minutes. Thirty minutes are sufficient for the marination process.
6. After 30 minutes, your chicken marinated, so heat your pan in medium flame and then pouring oil after that salted butter.
7. Once the oil melted, start putting all the chicken pieces on it and arrange it. Don't put chicken pieces on other chicken pieces.
8. After cooking, it 4 minutes to give it a flip, and you can see your chicken pieces are golden brown from one side. Cook 4 minutes on another side too.
9. After 10 minutes off the flame and transfer the chicken pieces into a deep bowl. Now the tandoori flavor magic will be created for the tandoori taste.
10. Take a part of charcoal and heat it lightly in the gas, then turn off the heat. Adjust a steel glass or bowl in the deep dish and set the heated charcoal on it.
11. Add some oil on charcoal, and after that, cover the chicken with the help of any lid. Let them melt in smoky taste for 2 minutes. After 2 minutes, your dish is to be ready.
Now your chicken tandoori recipe is ready, and you can serve it.
Take a plate and set chicken pieces and then serve it with fresh parsley, lemon wedges, and onion pieces. You are now able to see the right color of your tandoori chicken.
People will go crazy on your tandoori chicken recipe after tasting it once. They will be going to tell you that make this dish again and again for them. Take this recipe for your family, friends, and children at every time. You can select this recipe as your lunch and dinner too.
Pro Tip Heat the charcoal in the gas till it becomes in red. Heated charcoal gives your tandoori chicken recipe a perfect smoky texture. And during that don't forget to cover your chicken with the help of lid.
Best Tandoori Chicken Recipe Homemade