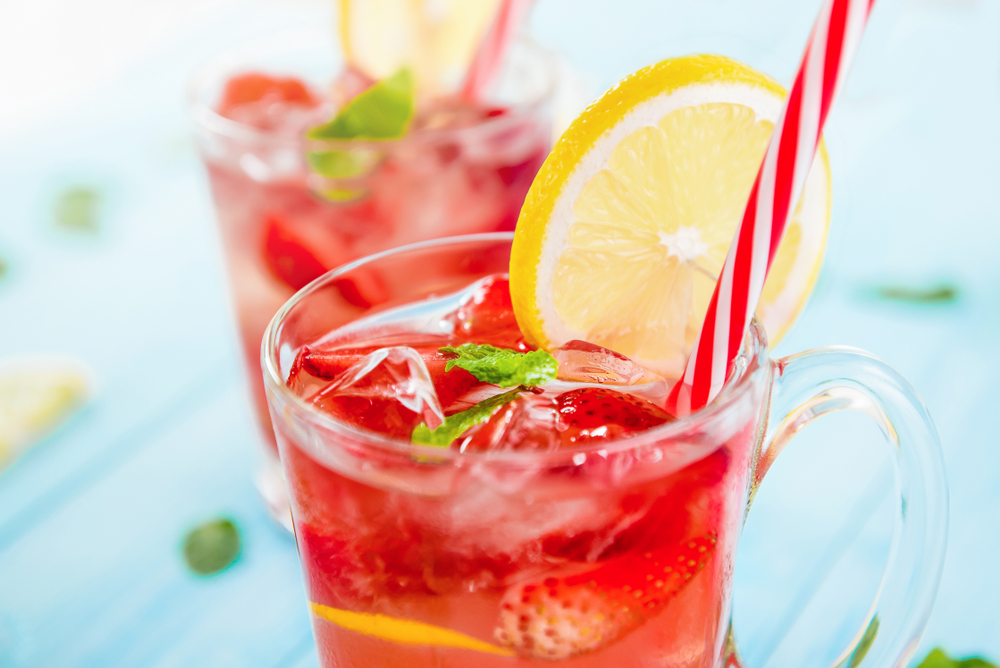 Do you love Wendy's strawberry lemonade? Yes? Then you will love this refreshing summer drink! This simple lemonade formula is surprisingly better than those because you can make it at home and don't need to take off from the house! Besides that, I likewise think this simple handcrafted strawberry lemonade recipe tastes better than any of the others! 
With new handcrafted lemonade and strawberries, this lemonade is ideal for everybody to enjoy! So your wait ends here.
Now let us see what steps to be followed for making our one of the popular Wendy's Strawberry Lemonade:
Wendy's Strawberry Lemonade Recipe
Prep Time to grasp this Wendy's Strawberry Lemonade is just 5 minutes.
Cooking Time is around 10 minutes only.
All together your drink gets ready in 15minutes.
This drink uses the boiling method too and you will get an ultimate drink.
Ingredients
 

2 lemons

⅔ cup water

⅓ cup sugar

¼ cup strawberries, thin sliced

Ice cubes to serve it chilled
Process for making Wendy's Strawberry Lemonade
1. In a pan put 1 cup of water and sugar according to your taste. Put the pot over a medium-high flame to bubble. Once the sugar dissolves completely, switch off the gas flame and take off the pot from the gas, allow it to completely cool down. 
2. Get your lemons into a huge glass, saving just the juice. 
3. In a bowl add the strawberries and crush the strawberries up using a fork or spoon so they are in little pieces. 
4. In a big pitcher, mix the remainder of the water, basic syrup (water and sugar that you made in the oven and cooled), lemon juice, and strawberries. Blend everything nice. 
5. And tada your Wendy's style strawberry lemonade is ready. Serve in a glass with ice.
The nutrition you get from this glass of 

Wendy's Strawberry Lemonade
Serving Size: 1
Calories: 312
Sugar: 72.8g
Sodium: 0g
Fat: 0.6g
Saturated Fat: 0.1g
Carbohydrates: 85.7g
Fibre: 5.6g
Protein: 2.2g
Liked the recipe? Share your happy faces on social media and tag us. We will be love to see your post.
Wendy's Strawberry Lemonade Recipe (Copycat)