Are you wondering what does lobster taste like? Let's discuss in detail what the lobster taste is like and more details about lobster.
Lobster is famous seafood, liked by many or few who have still not tasted it, doubt in their mind what Lobster taste like. For those, who want to explore the seafood items taste, Lobster is well to try food item. Lobster is a fantastic tasty item that gives you cravings once you taste it.
What is Lobster?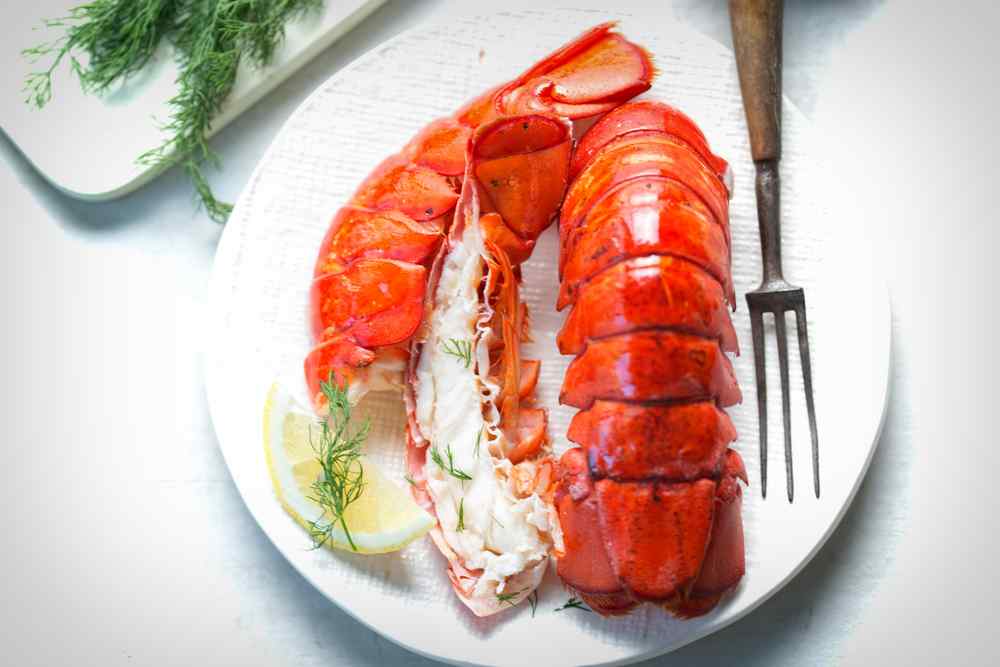 There are a wide variety of lobsters in the world. Most of the Lobsters are originated in the Labrador Sea to North Carolina. A lobster is a crustacean family member with a long body around 25 cm and a muscular tail. Lobsters have huge claws on their body; they move around the ocean with the help of feet. This also helps them to catch their food like small fishes and small sea animals to eat.
Why is Lobster Expensive?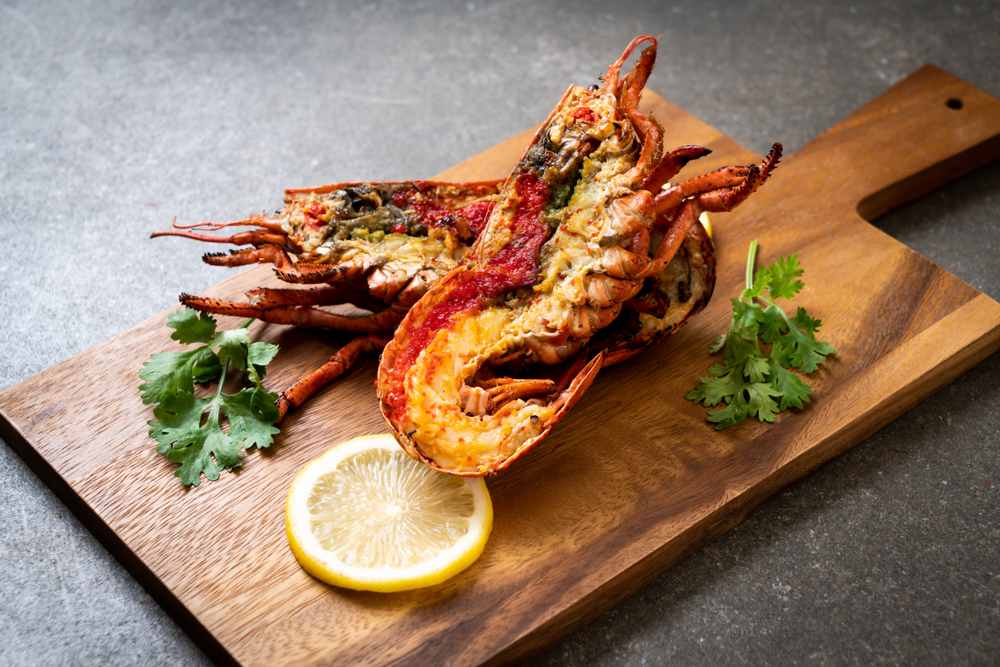 There is a massive demand for lobsters, which makes the prices high. Maximum restaurants are charging high prices for serving lobsters as it has become a benchmark for the high society or rich and famous people.
What Does Lobster Taste Like?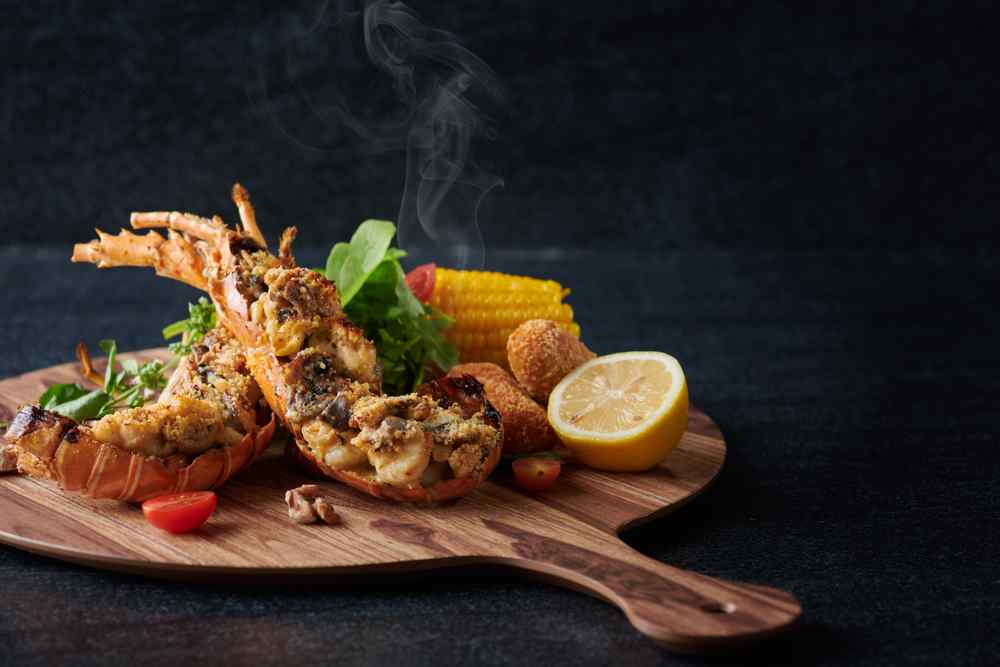 The Lobster have a taste precisely in between a crab and a shrimp. The people who have been eating crabs and other prawns must like the taste of lobsters. The flavour overall is firm, smooth and soft.
The lobsters taste a bit sweet as compared to crab. However, the freshness of seafood remains as it is in all items. It is salty and tangy. Lobster doesn't smell fishy like a crab because of the high protein content in the body, especially Claws and tails have rich protein and are super spongy.
The taste of Lobster also depends upon the way it is cooked. Adding herbs and ingredients might change the taste like meat, and boiling or steaming will maintain the juicy and plump flavour. Whereas baking, frying, and grilling can turn the subtly sweet flavour into and smokier flavour.
Famous Lobster dishes:
The high protein lobster dishes are famous and rich profile for sae-food eaters. Christmas and New Year parties are the perfect occasion to treat yourself to a special lobster dish treat. Here are some famous treats dishes of Lobster:
Lobster Bisque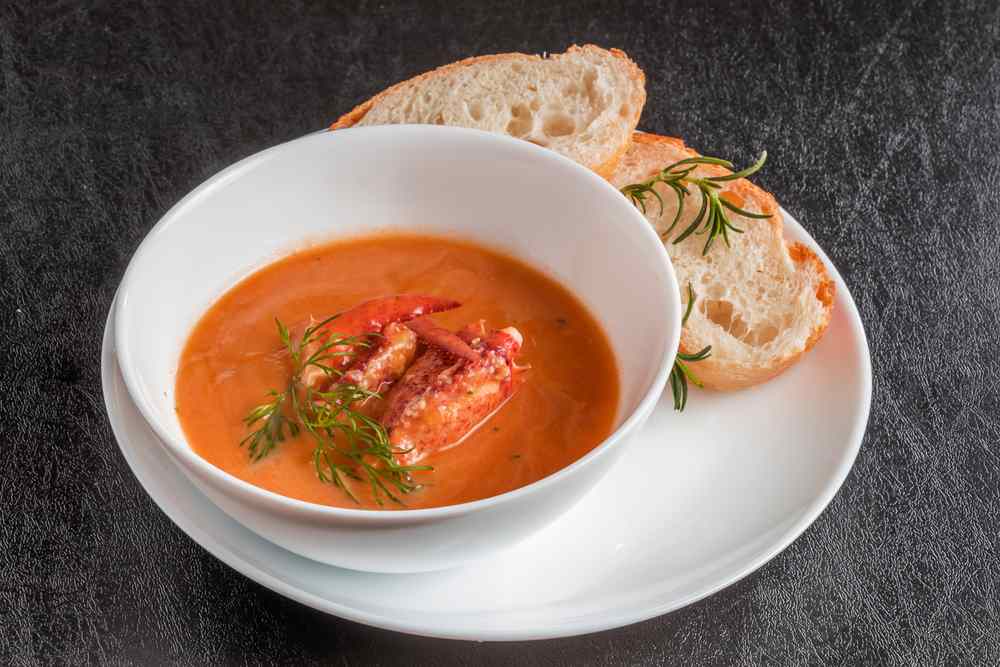 A creamy and warm lobster bisque starter that combined all the juices and sweetness of the Lobster. Usually served in bread bowls, bisque style, and trim, stylish lobster bisque carries the savour of the sea you can't imagine.
Lobster Thermidor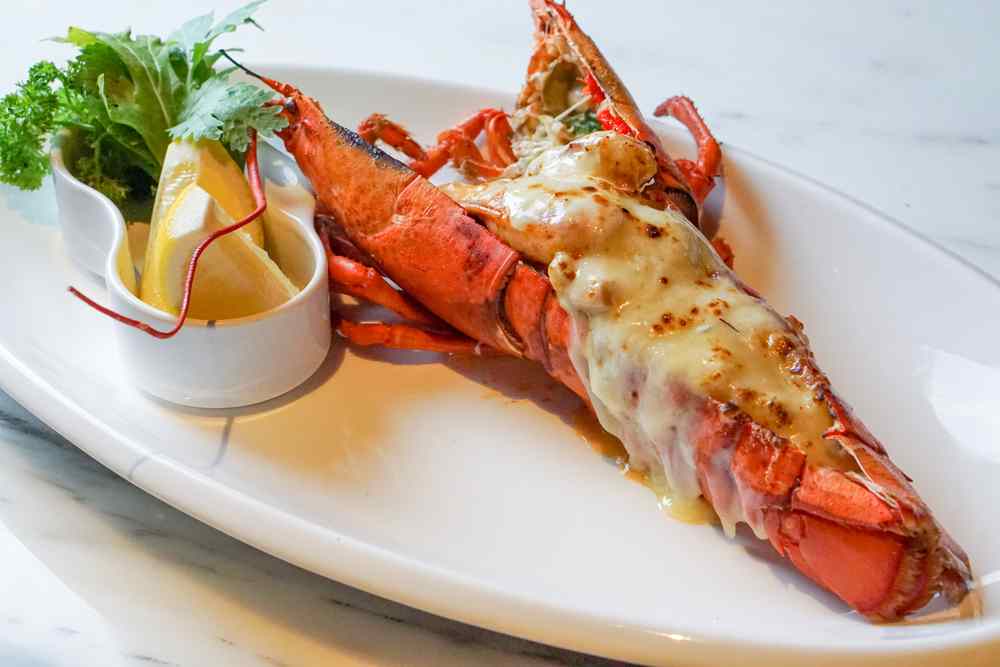 A great and super liked by seafood lovers. A dish with the combination of lobster meat, egg yolks, and brandy, surpassed with cheese and baked for the perfect taste, anyone would love to have.
Lobster Roll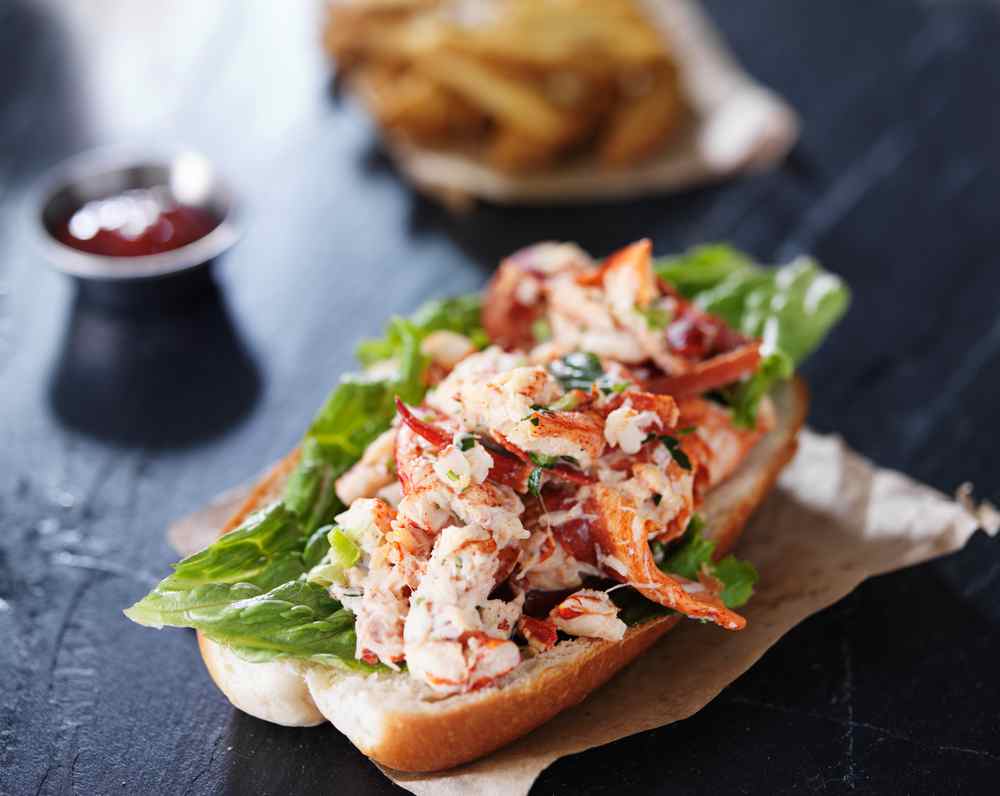 A sandwich lobster roll between two buttery pieces of bread, perfect for your evening beach cravings. Delicious and flat light and refreshing treat make you feel in love with lobsters.
Lobster Mac and Cheese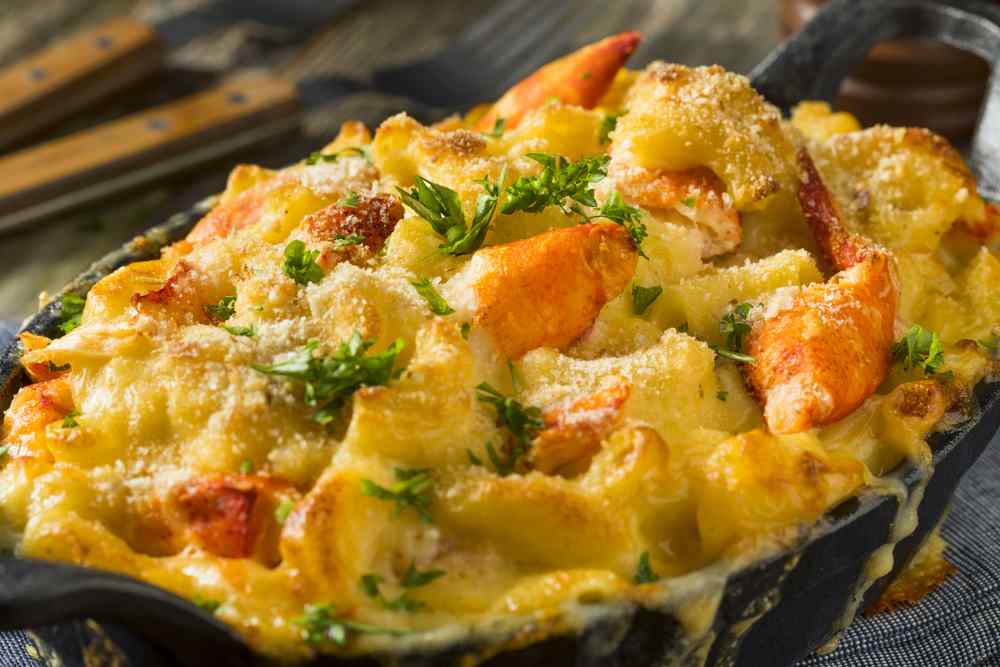 A well-known cheesy and creamy taste is the choice of many. Good ol' mac and cheese with Lobster make this dish sweet, salty flavour and super delicious.
These dishes are a high protein source, super healthy and delicious too. You can start having Lobster as it tastes fabulous and has an out-of-the-world experience for your taste buds.