Chicken is a kitchen basic since ages when it comes to a non-vegetarian food option & is a tempting compliment to almost every single dish. Items prepared with chicken come in a variety & suit almost all types of taste buds. 
Whether in whole chicken preparation, chunks or pieces form or in shredded form of it; when it comes to the variety of cuisine, this genre of poultry never fails to impress.
With the goodness of protein & other nutrients, chicken makes a perfect combination of health & taste.
Among the many forms of chicken preparations, there are certain combination dishes made with chicken which are of greater acceptability & if we go for more refined search, we will come up to a few of them, prepared with shredded form of chicken.
Today we have jotted down a few variety dishes made out of shredded chicken which are equally flavorful & delicious-
Best Shredded Chicken Recipes
Spaghetti in Chicken n Cheese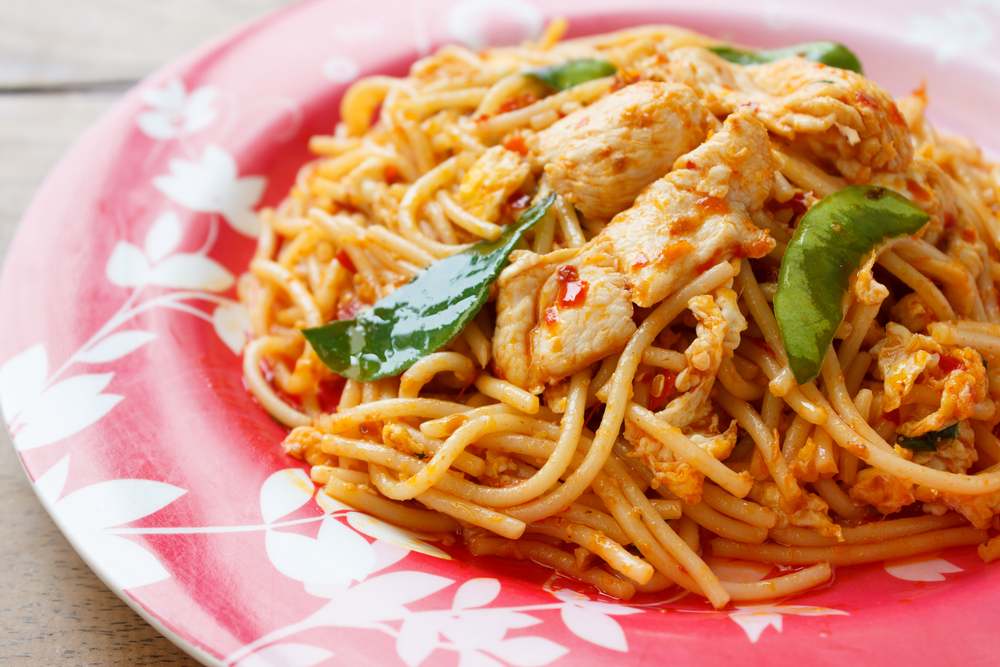 Spaghetti is definitely a popular form of stranded Pasta. This specific preparation is a whole meal in itself as the name suggests so. With a requirement of less than 30 minutes as preparation time, this item definitely manages to be one of the favourites. The added dash of cheese of course stimulates the longing for it even more. The ingredients required are also limited & easy on the buy.  For best results, the chicken should be slow cooked for a good amount of minutes so that it can be easily separated with a fork while eating.
Barbeque Chicken thigh Sandwich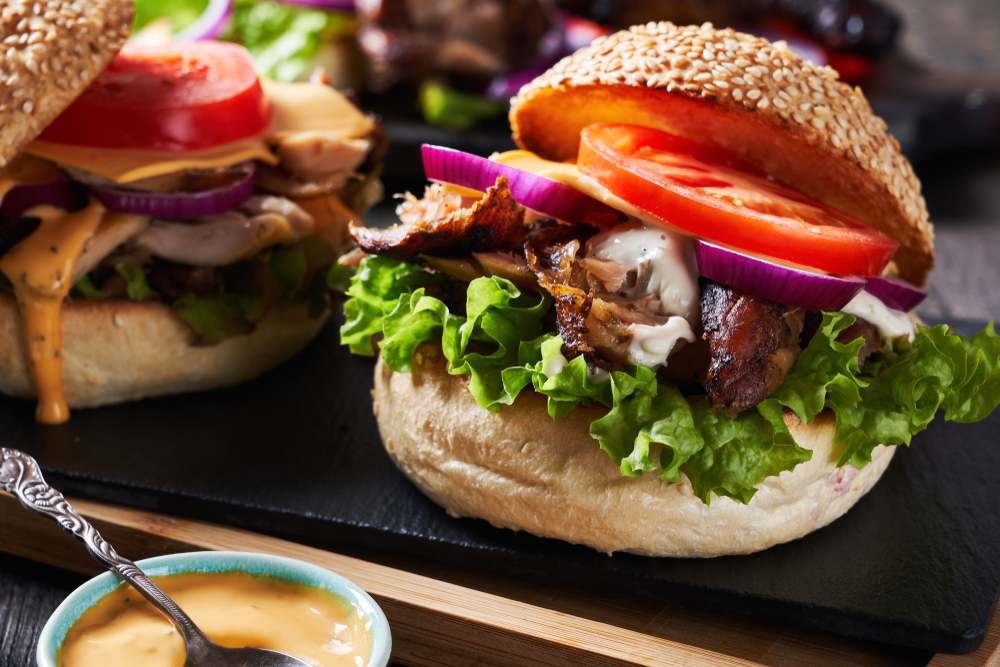 Sandwiches are always a tastier, healthy & pocket friendly option to go with. Whether as a snack or a whole meal in itself, sandwiches are the most common yet coveted staple. Similarly barbeque sauce is one of the traditional options to suit the best needs of a platter. In this particular item, the chicken shreds are well seasoned with barbeque sauce & is slow cooked for a good amount of time by adding all the necessary additives into it. Served with toasted buns, it is best combined with baked beans & french fries by the side of the plate.
Chicken cooked in Cola
Yes you checked it right. Chicken & Cola are two completely different genres of edibles. Here, the two are combined to make one authentic preparation out of it. It is basically another slow cooked variation of chicken recipe that can be prepared in a combination of simple ingredients such as shredded chicken, cola, some ketchup & Onion. This hassle free dish can be slow cooked for a longer time to bring the tenderness in the chicken & the saucy texture of the dish. Therefore it is best served hot with a toast or bun by the side.
Beer Braised Chicken Taco Filling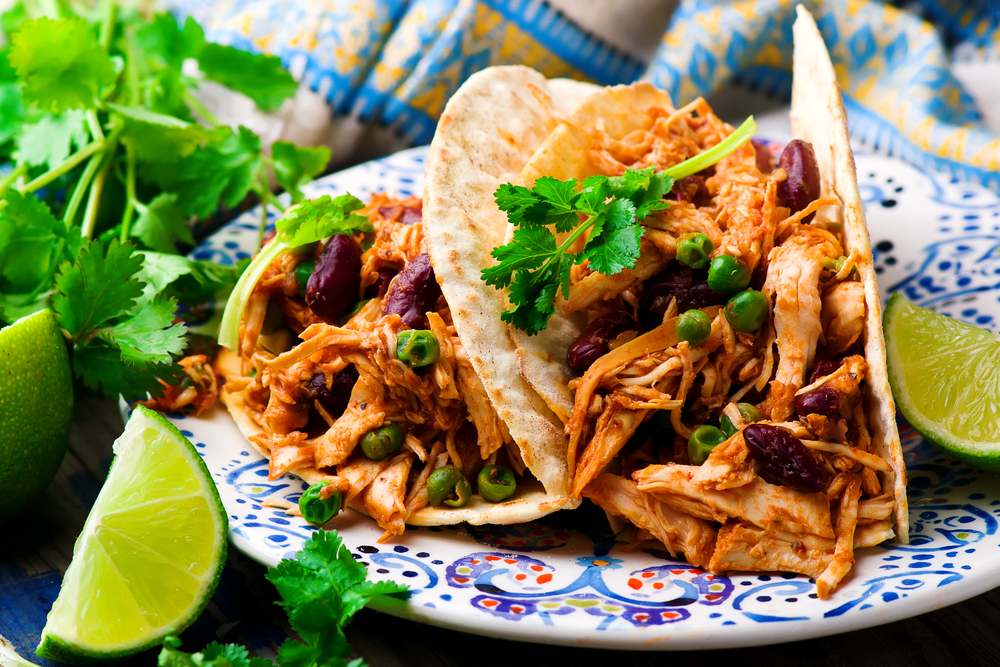 It is a dish that can give the Mexican staple a twist. In this dish, the chicken is pressure cooked in beer & other ingredients & then this tender & juicy chicken shreds can be used as a filling to the traditional Tortillas made with corn or flour. It can be a perfect party snack for sure. To make it easier to serve, the Tortillas & chicken filling can be placed separately on the spread & some dips & a few more toppings can be put by the side which can be assembled together by the guests themselves.
Chicken Shawarma Sliders
Shawarma is a Middle Eastern variation of eatery that is a hot favourite all over the globe. Inspired by this classic dish, the next preparation is materialized. It is a spicy variation of our today's pick. Instead of a slow cooked chicken, here the chicken is grilled & spicy tomato sauce is used to top it. The cooking can be completed within a span of 30 minutes & the filling of the party sliders are ready to enjoy.
Smoky Chicken
Another popular type is the smoked food preparation. This flavorful & exotic dish gets its distinct features from the very ingredients such as Onion, Vinegar, Ketchup, Worcestershire sauce, butter, apricot preserves & Molasses. A quick alternate to the barbeque, this dish can be another favourite in shredded chicken items. The liquid smoke that comes out of the grill adds another star to the dish only.
Shredded Chicken in Tomato Sauce
A perfectly planned weekend dinner can be a total hit with this special dish. The shredded chicken breasts are skillfully cooked into a tomato sauce to get that effortlessly tender meat as well as to make it juicy & moist. This can be made spicy or delicate, depending upon the individual choice, by adding the right amount of Chili power or Jalapeno to it. This delicacy is best served with rice over anything else.
Mexican Style Chicken Soup
Chicken soup is the best liquid to consume with the excellent versatile nature of it. It can be used as an appetizer & also as a whole meal alternative for those seeking for health & taste combination. This variant of Mexican inspired chicken soup with shredded chicken is an ultimate crown to the genre of broth. Garnished with rich Cheddar Cheese with Tortilla Chips distinguishes it from the regular chicken soups. It can be a perfect option for a small social gathering or a fun day at home.
Shredded barbeque Chicken Snack On
Instead of the regular party snacking option, opt for this perfect alternative. Bite sized toasted buns filled with the chicken shred filling, which is cooked in the sweet & tangy barbeque sauce. This gives it a South Indian taste to this snacking item combined with a hint of pickle & coleslaw. Definitely it can be your next party essential.
BBQ Chicken Pizza
A Pizza needs no second thought to be opted for any occasion or on a free spree. This Particular type is the simple yet tasty version of this only. With a simple count of ingredients such as pre-arranged pizza dough, Shredded Rotisserie Chicken, Canned Barbeque Sauce, types of Cheese & Red Onions, it takes hardly 20 minutes to make this Pizza. If you need the perfect crust to it, go for a pizza stone to make kit desirable. It can be topped with a dash of Cilantro for a fresh touch.
North Carolina Pulled Chicken Barbeque
The North Carolina Sauce is also popularly known as Piedmont Sauce. It combines the Ketchup & Vinegar to suit the sweet as well as tangy taste buds. This is the finest choice of sauce to go with the shredded chicken & results in an exotic dish. This sauce is easy to prepare at home & can be stored in a refrigerator for 6-8 days max.
Chicken Taco
Here, we have another type of taco filling on our list today. This recipe can be made with chicken breast or thighs too. The whole chicken piece is cooked in the chicken broth until it is separated in the vessel almost in the minced form. Then some Cumin, Chili Powder & Paprika is added to it & cooked properly to bring the consistency of a sauce. It can take a good amount of 30 minutes to complete the procedure. It can be used to fill the Tortillas along with avocado, cheese & Salsa to make it complete platter.