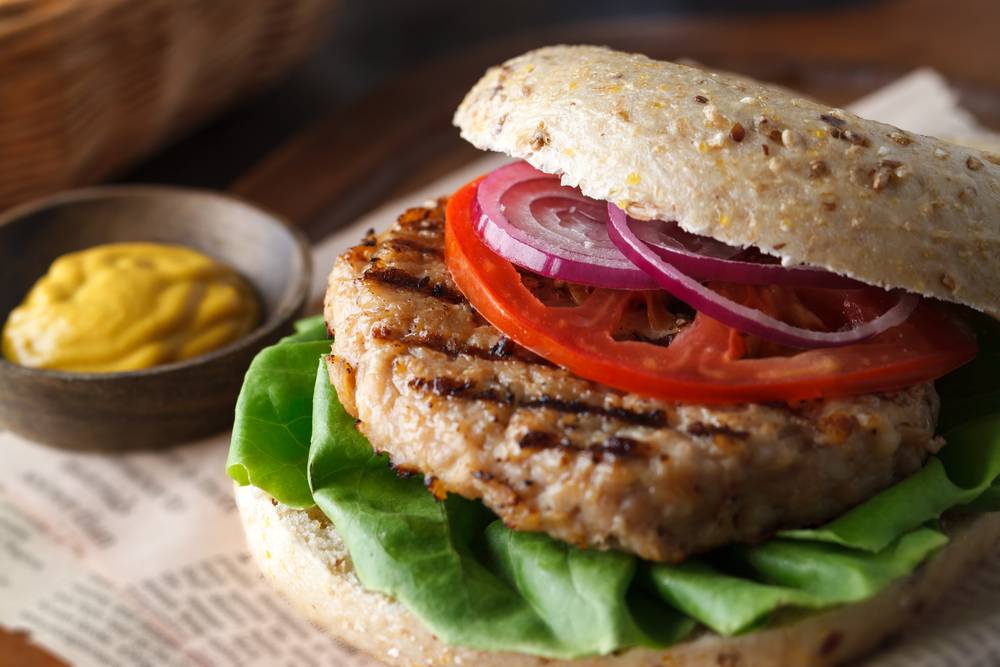 How much delightful would it be for your taste buds if you relish homemade hamburger patties?
The tasty burgers with barbecue sauce will be an excellent combination. Be it weekend evening snacks or a small refreshment in your office break.
The patties are an all-time favorite to everyone. However, many people are not aware of the tricks to make perfect hamburger patty. Therefore, they end up making dry and lackluster burgers.
Here, we are going to share the hamburger patty recipe that will win everyone's mind. The taste is also not less than those available in the restaurants.
Take a look at the following instructions and steps to make hamburger patty at your kitchen with all the fresh ingredients.
Ingredients for Hamburger Patty Recipe
2 pounds ground beef. ( not too much lean, 80-85% lean)
Whisked egg (1)
Dry bread crumbs ( ¾ cup)
Evaporated milk ( 3 tablespoons)
Worcestershire sauce ( 2 tablespoons)
Cayenne pepper ( 1/8 teaspoon)
Minced garlic ( 2 cloves)
Salt ( 1 teaspoon)
Dried onion flakes ( 2 tablespoons)
Hamburger buns (4-inch width) and split.
Mayonnaise ( ¼ cup)
Ripe tomato ( 1 ) finely sliced
Tomato ketchup ( ¼ cup)
How do you make the perfect hamburger patty?
Preparing hamburger is not a difficult task. You need to follow a few steps to make perfect hamburger patty. The hamburger patty recipe that we are sharing is not only simple but also too easy for a beginner. Follow the steps now, as mentioned here.
Step 1 –
At first, gather all the above-mentioned ingredients and take a large bowl for mixing. Mix ground beef, whisked egg, bread crumbs, Worcestershire sauce, Cayenne pepper, salt, minced garlic cloves together with your hands. Do not overmix the ingredients as it will ruin the texture of patties.
Step 2 –
Now, shape the patties. You can make 8 hamburger patties from this mixture.
Step 3 –
Put the burgers on a barbeque grill ( brushed with oil previously to avoid getting stuck). Cook the burgers until both sides get browned. It will take around 7-8 minutes to be prepared. Consider turning the burgers once in the mid-time.
Step 4–
Now, remove the burgers from the grill.
Step 5–
Toast the buns lightly for 30 seconds to 1 minute.
Step 6 –
For the tummy satiating taste, consider spreading fresh mayonnaise and ketchup on the bottom of the buns.
Step 7–
Now, serve the tasty hamburger patties and relish its great taste.
Let's take a quick look at the following tips to follow for making hamburger patties like expert chefs.
Secret tips for you
Tips 1 – For making flavorsome hamburger patties, you need to take ground meat with around 15% fat. Otherwise, the patties will be extremely dry. During grilling the patties, the fat content helps to provide required moisture in the patty. As a result, you can end up with making perfect patties.
Tips 2 – Don't forget to brush oil before placing the burger mixture.
Tips 3 – After cooking the patties shrink. Therefore, the edges naturally break apart and as a result, it creates a deep crack in the patty. To avoid this, you need to do few things – firstly, slightly depress the center of the hamburger patties and secondly, make the burgers thin in the center.
Tips 4- Before cooking, cool the burger mixture.
Tips 5- If some leftover mixture is there, then you must not forget to wrap it in plastic. After wrapping tightly, keep it in the refrigerator.
Tips 6 – Buying perfect ground meat is the most crucial task for making hamburger patty. Make sure that you are doing it carefully.
So, now, you can surprise your family members anytime with hamburger patties made with the same taste as you find in the restaurants.
How to Make Perfect Hamburger Patties