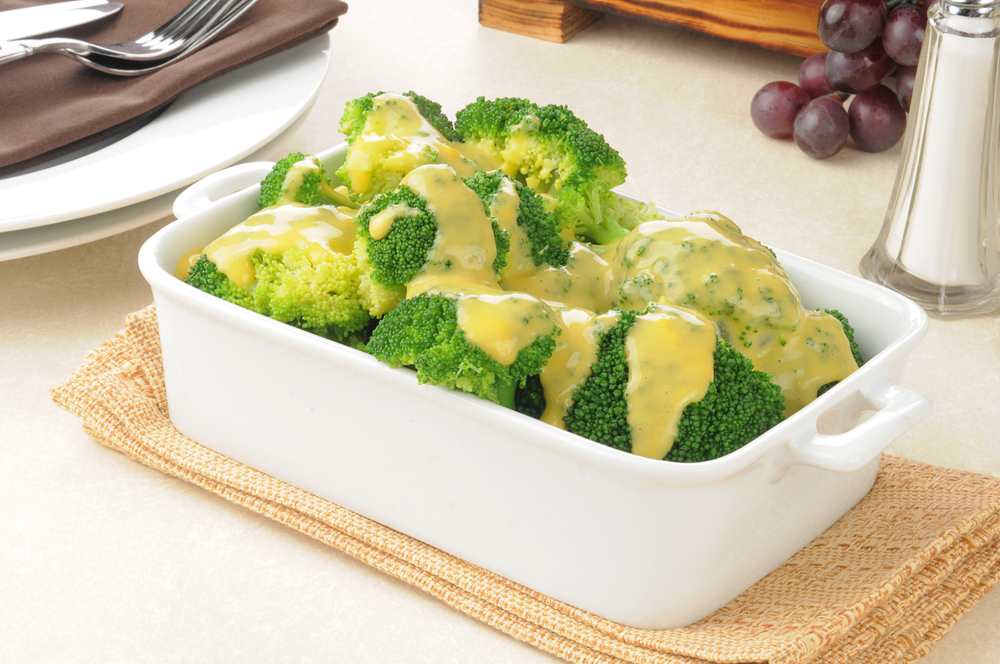 Broccoli is a green floret vegetable that has plenty of health benefits. It is highly nutritious and should be included in our everyday diet as one of the simply delicious recipes.
Broccoli with cheese sauce a likable recipe for several people. So in this article, we will learn how to make cheese sauce for broccoli, discuss broccoli's benefits, and much more.
Cheese and Broccoli combination
The cheese sauce is creamy and has a rich texture. This suits the taste of boiled or steamed broccoli. The cheese has a salty flavor that tastes delicious with boiled broccoli.
This sauce is also like a yummy dip for not so appealing broccoli. Kids may not like the taste of boiled broccoli as such. But when it's combined with a creamy sauce, it tastes the best.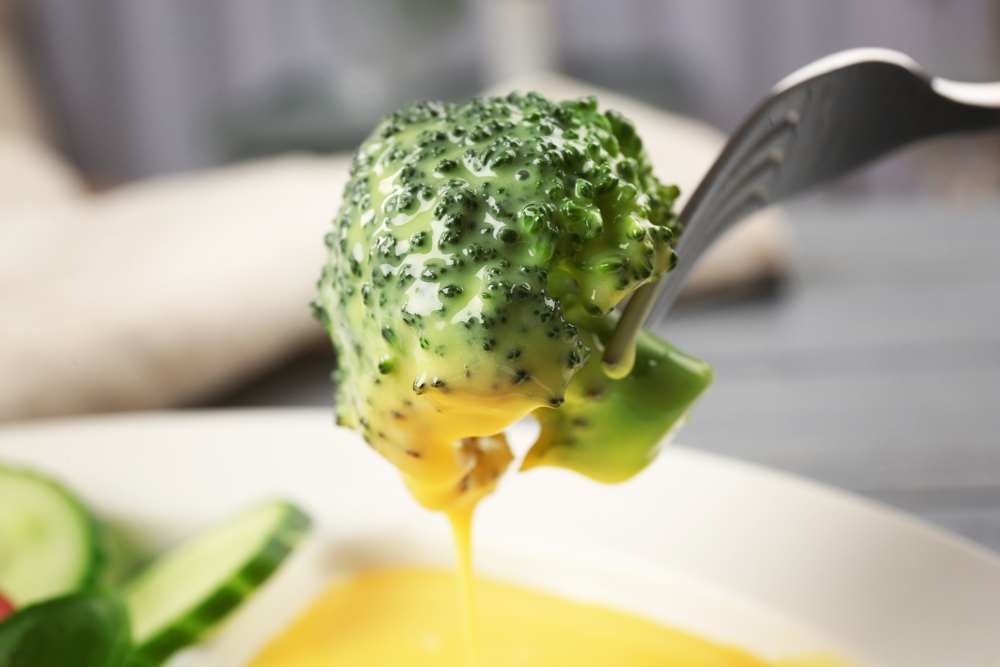 Moreover, broccoli with cheese sauce is a popular side dish in America. It tastes amazing for a spicy main dish. It even tastes good with mashed potatoes. It is one of the easiest ways to make any person intake a good amount of vegetables during meals.
Overall, broccoli with cheese sauce is an apt side dish during dinner or lunch with a suitable main dish.
Benefits of Broccoli
Broccoli has a high content of soluble fiber. This helps reduce cholesterol in the body. Broccoli is known for removing blood cholesterol too.
That is why it is recommended for heart patients. It also has properties that prevent cancer cells. It is known to prevent breast, cervix, and uterus cancer as it balances estrogen levels.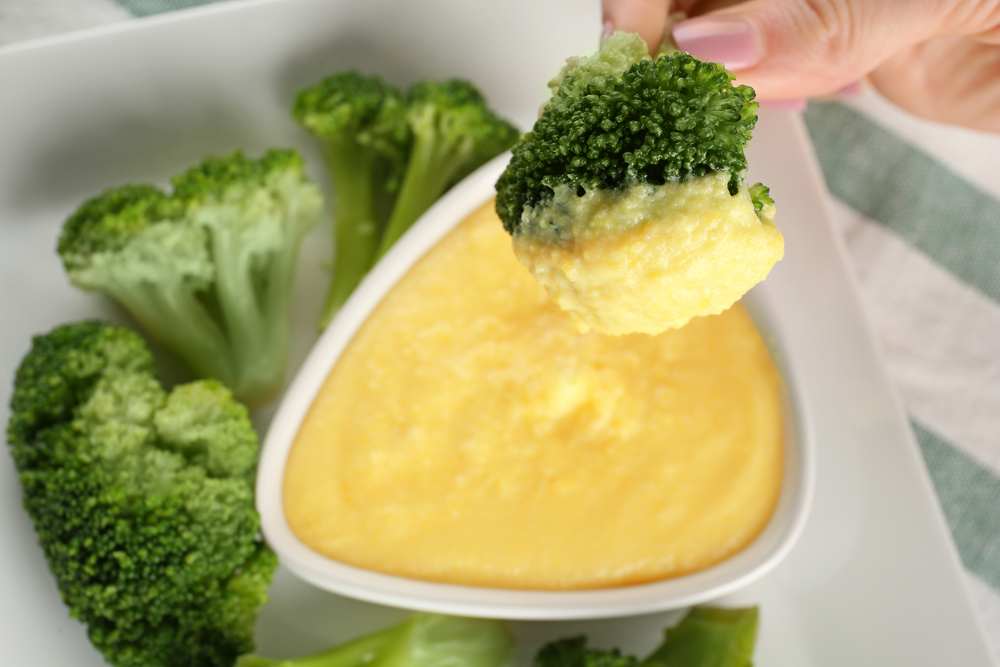 It has a good immunity building power as it has high levels of vitamin C. Broccoli is packed with antioxidants also.
Broccoli gives a filling sensation as it is rich in carbs. This can be substituted instead of other unhealthy carbs. Broccoli is super beneficial for kids as it has vitamin K, which strengthens bones. So if you are allergic to milk, then broccoli can give the essential calcium.
Cooking Cheese Sauce For Broccoli
Cheese sauce for broccoli can be made in different methods. Before we know how to make cheese sauce for broccoli, let us know about choosing broccoli for cooking.
Broccoli belongs to the cabbage and cauliflower family. So these are grown in florets and are dark green. Make sure to choose broccoli that has a bright color.
Yellow florets are not a sign of fresh broccoli. The stalk has to be strong but not woody. The florets must be placed close to each other. After selecting good broccoli, it is essential to wash the florets after removing them from the stalk. Now let us begin with the recipe.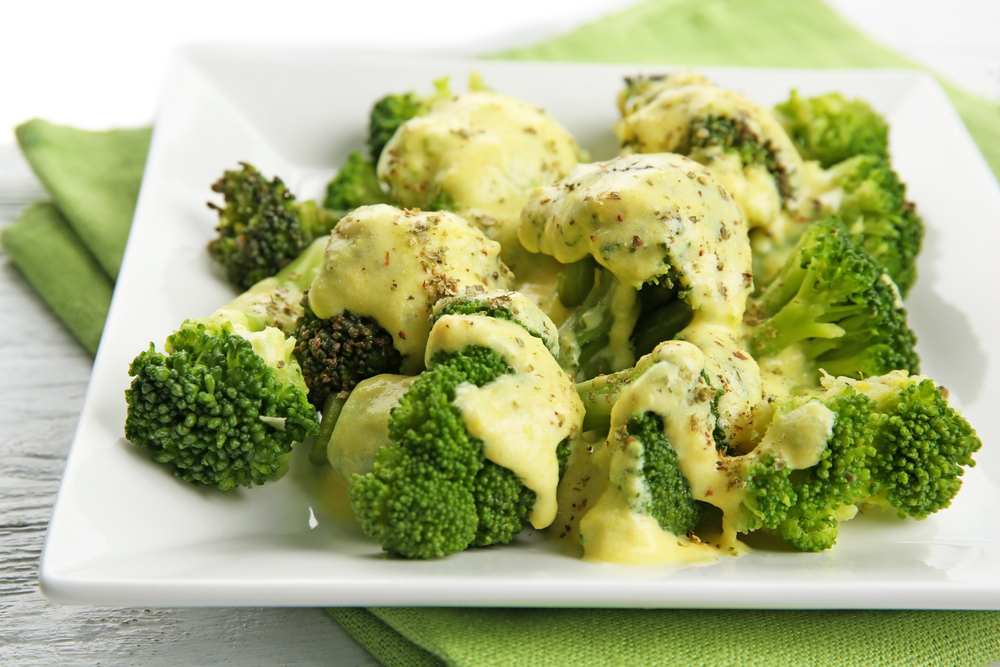 Boiling Broccoli
Take the florets in an instant pot or in a pressure cooker. You can add a half cup of water for one medium-sized broccoli. Add salt to taste. It can be cooked to soft for a maximum of 5 minutes. Keep the broccoli separately by throwing away the excess water.
If you like broccoli to be a little crunchy, you can microwave them. Use a microwave dish that is covered with a wet paper towel. Cover the dish and microwave the broccoli for 4 minutes on high. This will give a crispy texture to broccoli.
How to Make Cheese Sauce For Broccoli
Take a saucepan and add one cup of milk.
Let the milk heat for some time.
Now add cornstarch. Instead of cornstarch, you can use flour.
For the flour, use a separate saucepan.
Now, have to add two tablespoons of butter and flour to get the consistency thick.
Whisk until thick and add to the milk in the other saucepan.
To this, add onion powder, garlic powder, nutmeg powder, and white pepper/crushed black pepper.
You can add Worcestershire sauce for an additional flavor.
Let this cook for 7 to 8 minutes on medium flame to form a thick sauce consistency.
After it's cooked, add the grated cheese and whisk it constantly. You can use Swiss cheese or white/yellow cheddar cheese.
The sauce comes together smoothly as the cheese melts.
Now, you can add any flavor of your choice, like cayenne pepper, crushed cumin, or mustard.
Take the sauce and pour it over the boiled broccoli.
Add only enough sauce. The broccoli must not get fully dipped in the sauce. Instead, it must look like a creamy topping over the green vegetable. Now it is good to be served with any main dish.
Using the extra sauce
If the sauce is extra, then cook another broccoli and make a tasty casserole. After topping the sauce on the broccoli, add extra cheese and breadcrumbs along with parmesan cheese.
Please give it a slight mix and bake the dish for 5 to 10 minutes. Leave until the extra cheese is melted and the breadcrumbs turn into a nice golden brown color.
You can also store the extra broccoli with cheese sauce in the refrigerator for a maximum of 4 days. But it is best to use the cheese sauce immediately.
You can store the broccoli separately and use the cheese sauce over it while serving too. However, make sure to reheat the cheese sauce with broccoli. You will cherish the taste when it is served hot along with the main dish.
How to Make Cheese Sauce For Broccoli