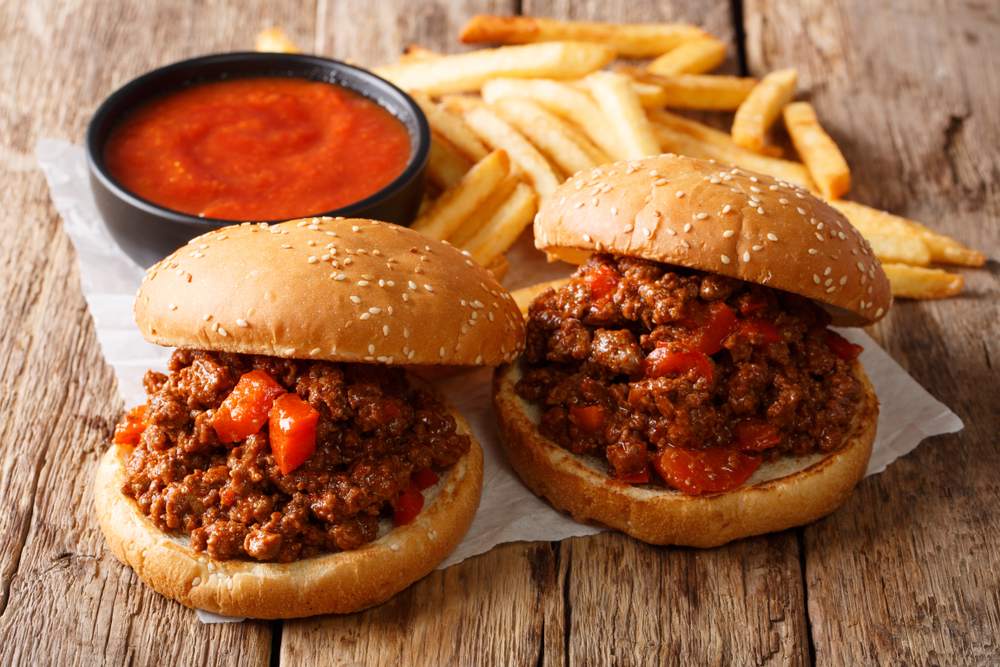 If you think about a family-friendly meal to make all of your family members relish a dish, Sloppy Joes will undoubtedly come on the priority list. Completely different from the monotonous canned sauce, this homemade and the best Sloppy Joe recipe from scratch can make your taste buds filled with great joy.
Not only it's a favorite recipe for the kids but also for all. The extraordinary combination of sweet and savory taste makes it a well-loved item for a special meal. So, let's give a try to the best homemade sloppy joes. Here, we are going to share the best Sloppy Joe recipe that anyone can try and enjoy anytime without facing hassles.
The Ways to Prepare Homemade Sloppy Joes
Sloppy Joes are too easy to make at home with the help of a few ingredients. The main ingredient is browned beef which is mixed with pepper, onion and followed by it simmered in tomato ketchup.
The right seasoning makes the recipe outstanding and adds a lip-smacking taste to it. Many people use Manwich as a pre-made sauce for Sloppy Joes. However, making homemade Sloppy Joes is easier than it and also a healthy alternative.
Ingredients for the Best Sloppy Joe Recipe
For the perfect taste and texture of the Sloppy Joes, you need to use the below-mentioned ingredients properly. Take a look at the list of ingredients:-
Butter ( 1 tablespoon)
Olive oil ( Teaspoon)
Ground beef ( 1 lb)
Minced green bell pepper ( 1/3)
Minced yellow onion ( ½ ) of a large one
Minced garlic ( 3 cloves)
Fresh tomato paste ( 1 tablespoon)
Ketchup ( 2/3 cup)
Water ( 1/3 cup)
Brown sugar ( 1 tablespoon)
Yellow mustard ( 1 teaspoon)
Chilli powder ( ¾ teaspoon)
Worcestershire sauce ( ½ teaspoon)
Kosher salt ( ½ teaspoon)
Red pepper flakes ( ¼ teaspoon)
Dash of hot sauce ( optional)
How do you make Sloppy Joes from scratch?
For enjoying the best taste, it is important to follow the instructions properly. Here, we are going to share the instructions for homemade Sloppy Joes.
Step 1 – At first, heat up the butter and oil in a large-sized skillet. In this time, you must remember that the flame of your oven remains medium or medium to high. Now, add the meat and consider cooking it. Cooking for five minutes will, At last, you can transfer into a colander to drain it out.
Step 2 – It is the time to add minced onion, bell pepper and garlic on the skillet. When the garlic starts smelling, you just consider adding the beef to the skillet. After that, add tomato paste and don't forget to stir well.
Step 3 – Now, the time has come to add ketchup, mustard, chili powder, sugar, salt, Worcestershire sauce, pepper flakes, and black pepper.
Step 4 – When all the ingredients mixed thoroughly, you need to cook it for approximately 10-15 minutes until it turns into a thick consistency.
Step 5 – Let's remove the mixture from the oven and spread over toasted fresh buns to enjoy a family-friendly meal at the comfort of your own home.
Some handy tips to make perfect homemade Sloppy Joes
We are sharing tips to make you cook Sloppy Joes without facing any difficulty.
Tips 1 – Don't forget to toast the buns before serving the best homemade Sloppy Joe recipe. To toast the buns, put a little vegetable oil on the skillet and add fresh buns to it.
Tips 2 – Make sure that the sauce is not too much dry. Thick consistency makes the Sloppy Joes perfect. Too liquid consistency can also damage the taste of Sloppy Joes. Therefore, while cooking, you need to pay proper attention to it.
Tips 3 – Different types of buns are available in the market. You can take your favorite one.
Tips 4 – Use skillet while making Sloppy Joes at home. Stainless steel skillet or cast iron skillet are preferred for making this recipe.
So, are you feeling interested to try the best Sloppy Joe recipe? Then, give it a try today. Within 25 minutes, your tasty Sloppy Joes will be prepared and ready to serve.
Sloppy Joe Recipe From Scratch