In our day to day modern life, we are always in a hurry. Our meals of the day entail the source of our energy to hurry up more & more.
The major source of protein health is found in chicken & which is of course a family favorite. Here, suppose, one fine day we don't have much time to go to the supermarket to source the poultry.
Same everyday routine cuts on the time. The easy shortcut is canned chicken. Hence, today we have come up with a few delicious options prepared with canned chicken. Let's share with you some of our Easy Canned Chicken Recipes  
13 Quick and Easy Canned Chicken Recipes
Canned Chicken Salad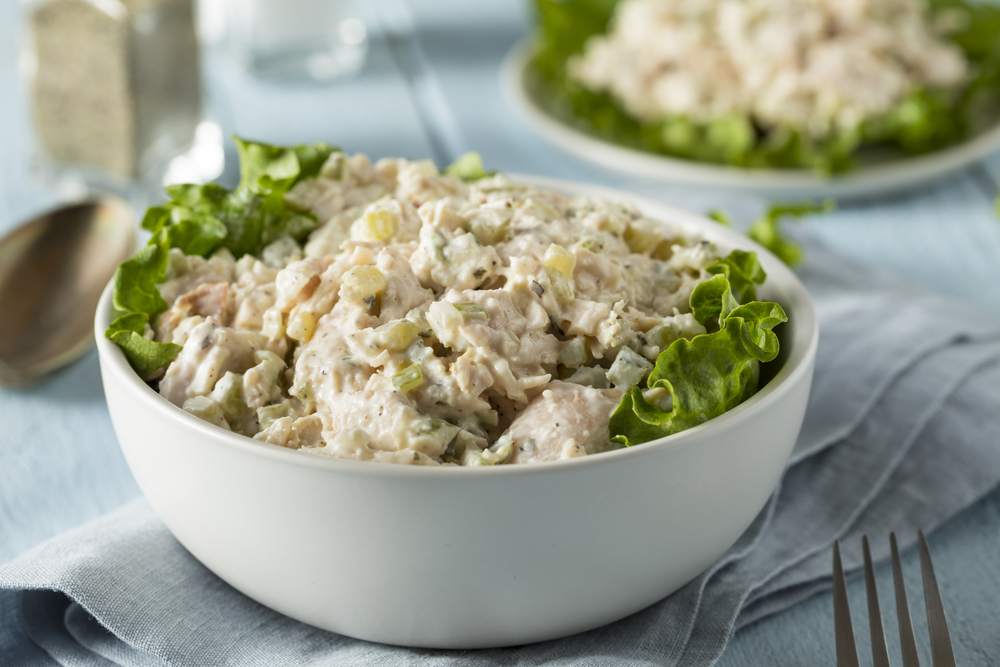 Salads are the healthiest options to go with, whether it comes as a full meal for those Heath conscious fellows or as a side or snack item, and the one made with the all-time favorite chicken, can never go wrong. This is a recipe prepared with canned chicken, takes as less time as minimal & makes its way straight, to suit the appetite of those in love with different types of salads. One small tip to follow before we prepare this exotic salad is that the chicken should be completely dried of any moisture before it goes into the preparation. This preparation is equally cost-effective, less time consuming & low in calories.
Canned Chicken Casserole with rice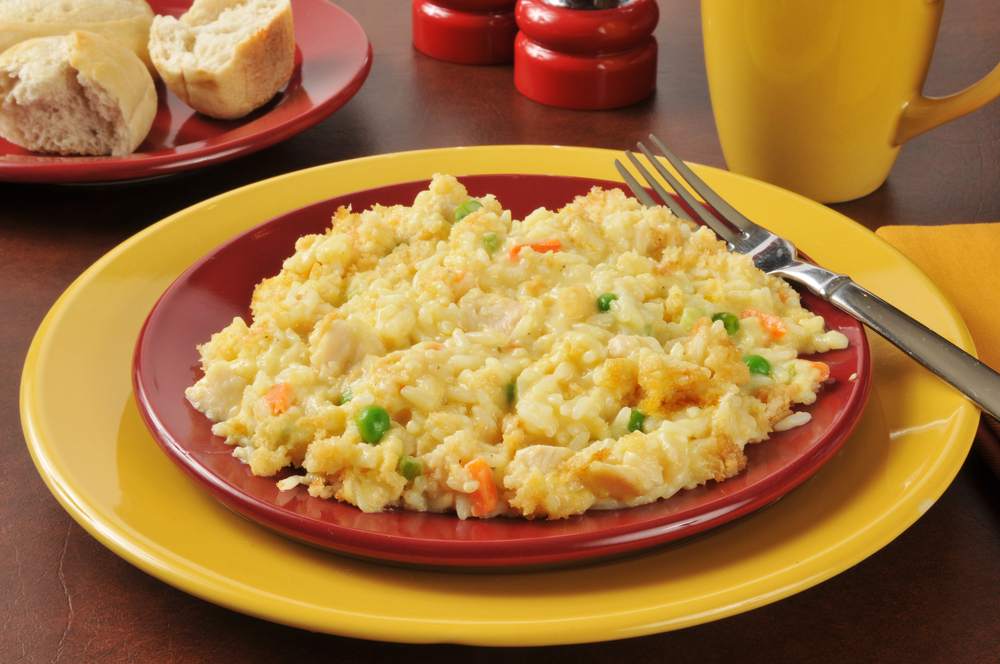 A casserole is found to be the most wholesome meal with the entire nutrient-packed ingredients into it. Apart from the nutritional benefits, its power-packed taste factor aims to achieve the best of it. Prepared with ingredients majorly starting from pre-cooked canned chicken dices, pre-cooked rice in a concoction of onions, green chili, cream, cheese to a few more additives makes it delicious & fuller to the stomach.
Buffalo Chicken Dip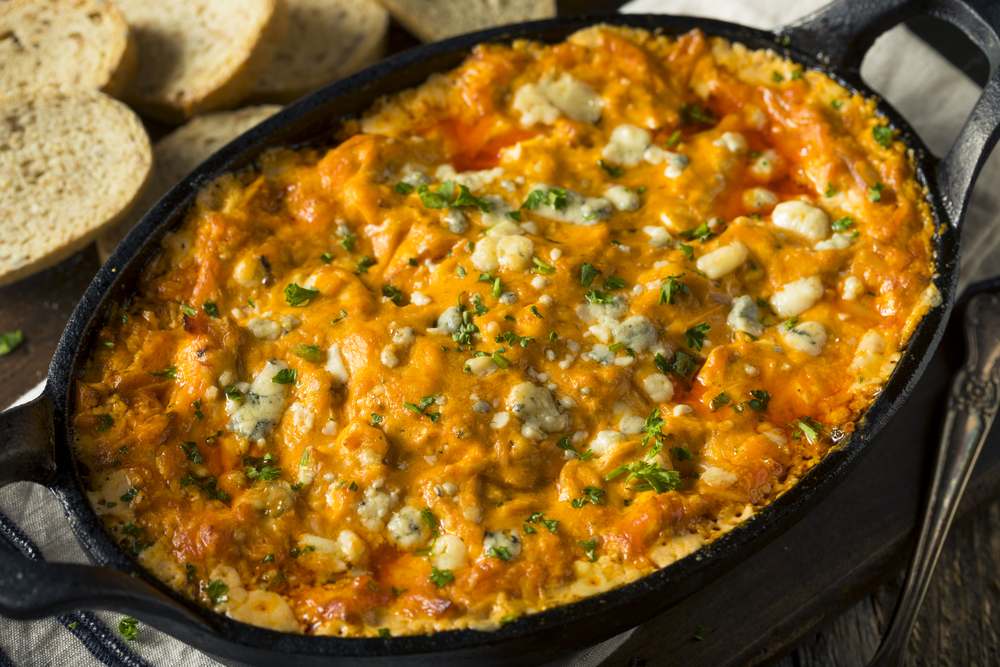 This easy Buffalo Chicken Dip can be an ultimate alternative that suits perfectly to any party planner. This yummy chicken dip made out of canned chicken, buffalo sauce & cheese can be an ultimate enjoyable accompaniment. Whether you plan for a game night or a common friends' gathering or be it a proper party set up. This canned chicken dip will be a perfect fit to your chips & nachos to place your entertainment on point.
Flautus with Canned Chicken
Having an extremely busy day?? Yet you may be craving for something homemade that can take away all your busy day stress. Well, we have an answer to this. This super simple dinner item made with Mexican staple Tortillas has the best room to engage your cravings. Canned chicken make the preparation even simpler. Here the canned chicken is mixed with cream cheese, cheese, salsa, cumin & garlic powder. This combination mixture is spread over the Tortillas & is cooked until it reaches the desired level of crispiness. The result will blow your senses.
Canned Chicken Enchilada Soup
Soups are the most commonly accepted options for almost every food staple. This version of canned chicken soup will melt your heart and will sustain to the simple way of preparation. This broth is majorly cooked with canned white chicken breast with the other ingredients like kernel corn, canned chicken broth, chopped tomatoes, enchilada sauce, enchilada seasoning & Tortilla strips. This high in taste & health chicken soup can be an easy starter or suit the light to heavy cravings.
Canned Chicken n Cheese Dip
This is a dip made of canned chicken is the one-stop solution when you are of a very short time to prepare for a party. It takes little to no preparation time. Whenever you feel pissed off a busy day & simultaneously got to arrange a party night, opt for this super easy, cheesy dip with no pre-arrangements required. This is a recipe of canned chicken, cream cheese, cheddar cheese & a perfect ranch dressing mixed. You need to just mix the ingredients, before serving & you are good to go. This dip is best served with crackers or chips. This eleventh-hour preparation will make you a room in the good books of your guests.
Canned Chicken Taco Soup
This American soup recipe is a comfort food while it is easy on the oven. A frozen evening can be a perfect friend to this super easy recipe. The urban Mexican touch makes it spicy & tangy that stimulates your taste buds like anything. This slow-cooked soup dish is generally prepared with simple additives such as black beans, pinto beans, diced tomatoes, sweet corn, chicken broth, taco seasoning, cumin powder, chili powder, garlic powder & the pivotal one, canned chicken breast. All the ingredients cooked together in a slow flame will give the best results as an appetizer.
Honey Lime Chicken Enchiladas
I don't want to brag about this column because I am writing this, but truly, this next dish is just a heavenly incarnation of anything good. Perfect for a potluck or a lazy dinner night, these canned chicken enchiladas will compliment your food fantasy. It's tangy & signature spicy taste & effortlessly stuffed filling makes it a lip-smacking treat. If you're a skeptic eater, try this at home. Mexican Tortillas rolled in the spicy filling of chicken, cheese & green enchilada sauce. You will be ending up thinking why have you not tried it before? Well, thank me later for this.
Easy Canned Chicken Noodles Soup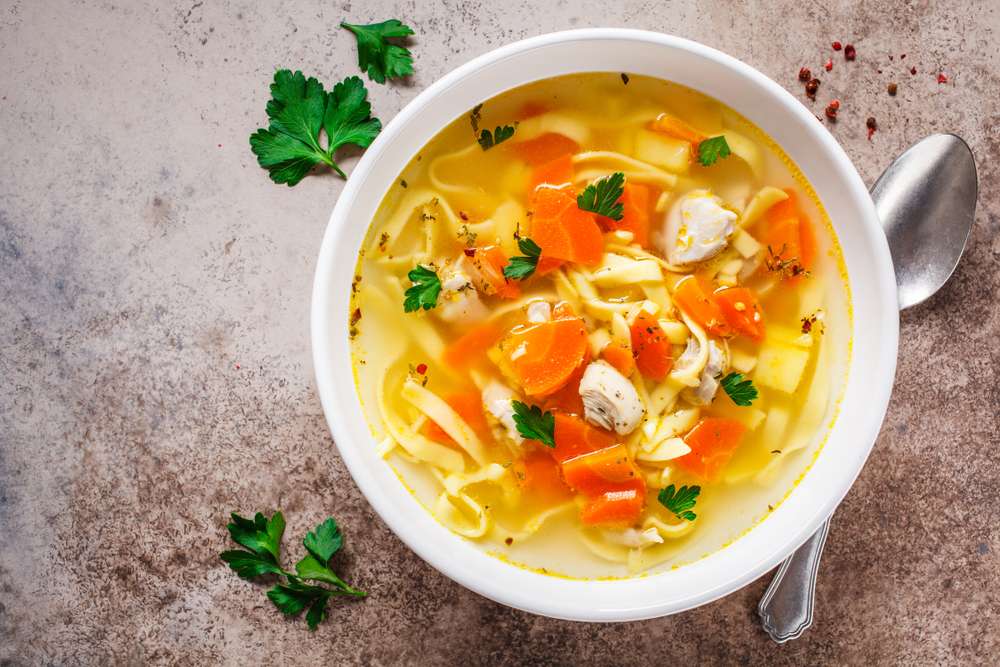 This simple yet exotic chicken soup is filled with goodness. Sliced veggies & canned chicken breasts are the fundamental ingredients with some fresh herbs to top it up. When we talk about comfort food, this is your go-to go answer.
Hot n Cheesy Canned Chicken dip
Here I come up with another dip. This canned chicken dip earns its place by having an extra cheesy feature. It basically comprises black beans, corn, chicken, sour cream & a lot of parmesan & cheddar cheese. All mixed with certain additional additives, it becomes the perfect partner of a bowl of crispy Nachos.
Canned Chicken Cakes
This is a must-try dish. In fact, it is, is a revised version of traditional crab cakes. It is made with simple ingredients such as bell papers, freshly chopped onions, and garlic cloves into it. To make it a more complimentary, the cakes are covered with panko coating & fried, to add the right amount of crisp to it.
Canned Chicken & Almond Salad
Salads are our best friends for ages. This is another variant of an exotic salad recipe that surely tame down your cravings. In this recipe, we add some fruity elements such as sliced grapes, some chopped apples, sliced almonds, diced shallots, lemon zest, lemon juice, garlic powder, and salt n paper to taste. A dash of little mayo provides a satisfying taste to the salad. You will fall for this.
Canned Chicken Burritos
Burritos are easy to prepare & pre-arranged to some extent. This is another hit option in canned chicken items. The stiffing is a concoction of canned chicken, black beans, and corn & green chilies. To finish it up, it is rolled with some enchilada sauce & shredded cheese. This easy & simple recipe is a party staple.