Bacon is the all-rounder food, and everyone's absolute favorite stuff. Let it be breakfast, lunch, or dinner. One can easily accompany bacon with other food stuff. Bacon contains some number of vitamins, animal proteins, and other minerals.
Many people all over the world eat bacon with all their food routines. This salt-cured version of pork can be eaten as a side dish or as an appetizer. Have it had snacks or prepare a meal with it; either way, it becomes a great threat to the tongue!
It is a very common question that people ask how to cook bacon on the grill. There are a number of ways in which the bacon can be properly cooked. Some people fry it while some other people bake it in the oven. In either of these methods, the cooked bacon comes out to be really tasty.
In some cases, people also cook bacon on the stove. But all these methods become a bit hectic for the one who is cooking. While cooking the bacon in the oven, all the oil and dirt sticks to the surfaces and makes it difficult and hectic for the person to clean.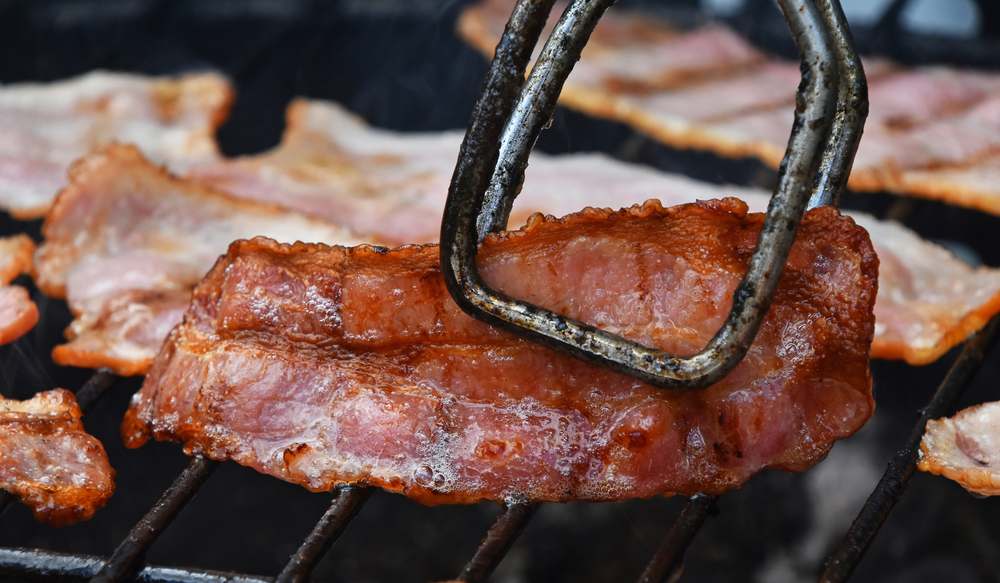 If you try to fry or cook the bacon on the stove, then it leads to compromising the cleanliness of the kitchen. All the mess caused by excessive splattering creates trouble. So, cooking it on a grill saves from this amount of cleaning problem!
So, when the question arises of how to cook bacon on the grill, the answer is very simple. It is quite easy to cook bacon on the grill. Well, to be accurate, it is an art. It should be done with great care and efficacy. But all the carefulness while cooking will definitely lead to tasty results.
Bacon, when grilled, gives a great smoky taste. It has the right amount of crispness and is an absolute delicacy. So, let's see the simple yet delicate process of grilling the bacon and making a perfect accompaniment for everyday food.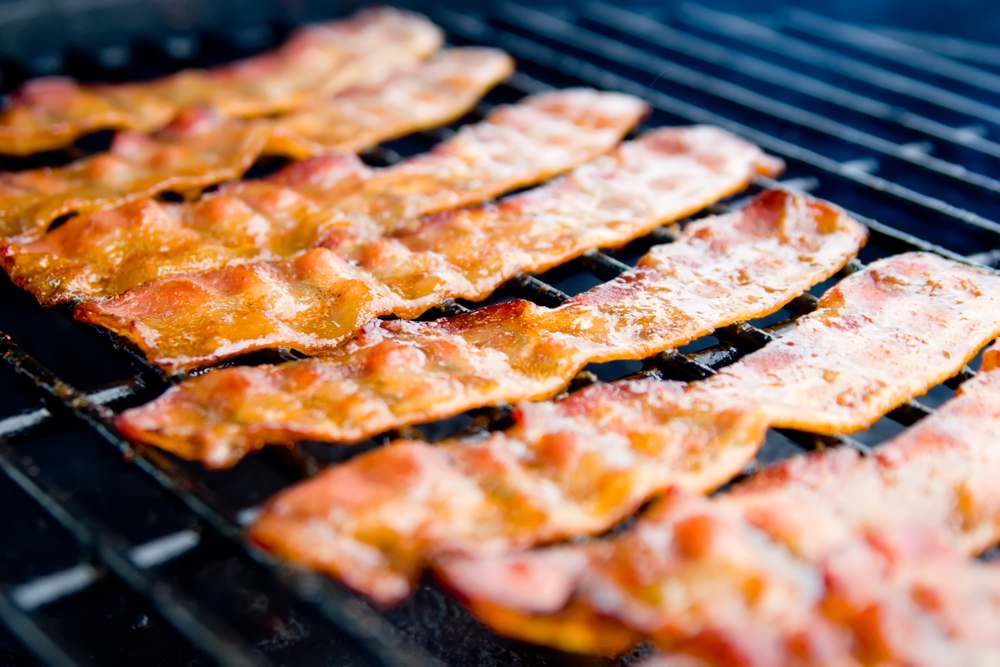 How to Cook Bacon on the Grill
To start with, one has to preheat the grill first. Preheating should be done at 400 degrees Fahrenheit. Now, one has to place the skillet made of iron on this grill. If the iron skillet is dirty and rusty, first scrub it and then cook because a clean environment and utensils are very important for cooking.
Now put the strips of bacon on the hot iron skillet and cook it. The bacon needs to be cooked on one side for about five to ten minutes. The cooking time depends on the thickness of the bacon strips.
Once one side is cooked, it is time to flip the bacon for the other side to cook as well. Now it takes almost five minutes to cook so that a beautiful golden color can appear on the surface.
As the bacon is fully cooked by now and it is crispy and tender, so take it out on a plate by using tongs and enjoy your delicious treat. Make sure to be very careful with the grill and take care while cooking.
So now that we know this great and easy process of how to cook bacon on the grill, there should be no delay in experimenting with it! Anyone can cook with minimal requirements. It takes patience and interest. All the efforts that a person puts into cooking always come out to be good.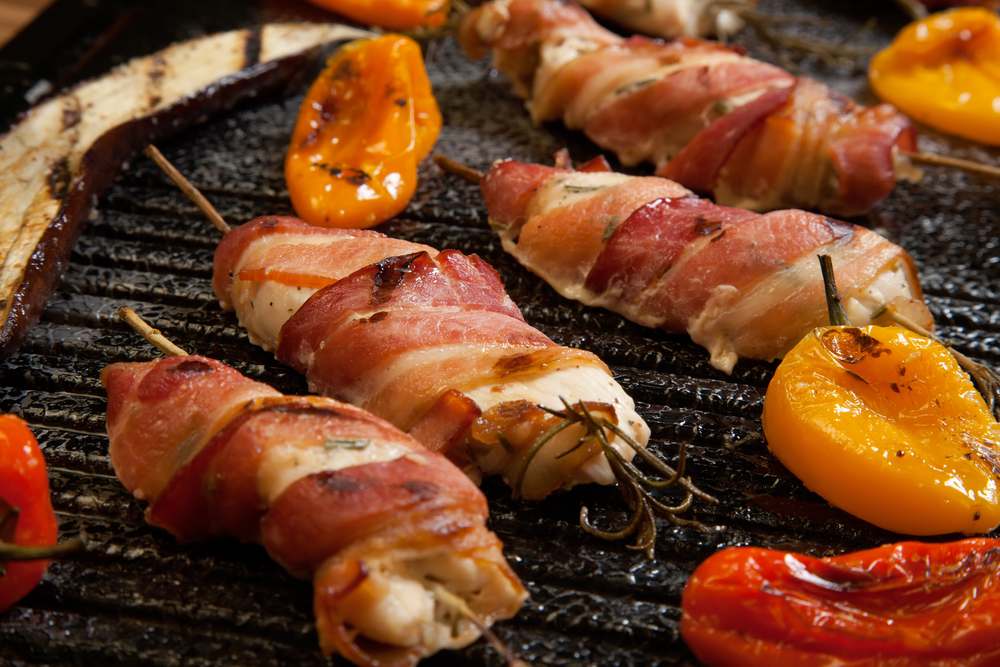 Conclusion 
Cooking is an art. With great interest and patience, anyone can master it. Well, maybe everyone does not want to put all their time into cooking, but it is a basic necessity that everyone should know. When a person learns how to cook, he/she takes the first step of being independent.
When someone knows how to cook themselves, there is no need to depend on someone else for that. Bacon is simple to cook, and anyone can try it out easily. It goes with almost everything and tastes amazing.
So why not spend a lazy day cooking for yourself and your family? Enjoy your day by cooking and eating together at home. Grilling the bacon, enjoying the beautiful day, and relaxing with family can easily go hand in hand. It is a perfect mini outing that one can do by accompanying a few other picnic kinds of stuff.
Surely it will be really cool to put out a small picnic in your personal garden! So, take this recipe and experiment with your ideas on it. After all, cooking bacon is interesting work, and anyone will have fun indulging them in it.