India has gifted a host of culinary delights to the world. It's hard to draw ourselves away from the two most popular dishes – butter chicken and chicken tikka masala. Despite having a smoky flavor and an orangy tinge, two are distinct from each other. While Butter Chicken originated in Northern India, Chicken Tikka Masala originated in the U.K.
This article provides an in-depth difference between Butter Chicken vs Chicken Tikka Masala. So, let's delve deep!
Two of the flagship dishes of the entire Indian fusion, which are popular all over the globe, are chicken butter masala and chicken tikka masala.
The rich flavors of both dishes have impressed people all over the globe. There are minor differences between both the dishes but these differences truly make a great differentiation between the taste.
The marination cockroach can in both the dishes remain to be the same, but the cooking method is different.
The chicken tikka masala is roasted in the tandoor, while the butter chicken is either deep-fried or shallow fried in the pan. The taste of both the gravies is also pretty much similar, but the chicken butter masala has a better intensity of tomato and is more creamy because of the presence of fresh cream. But the chicken tikka masala has more strong flavors because of the aromatic spices which part of the dish.
Butter Chicken Vs Chicken Tikka Masala
Tales of Butter Chicken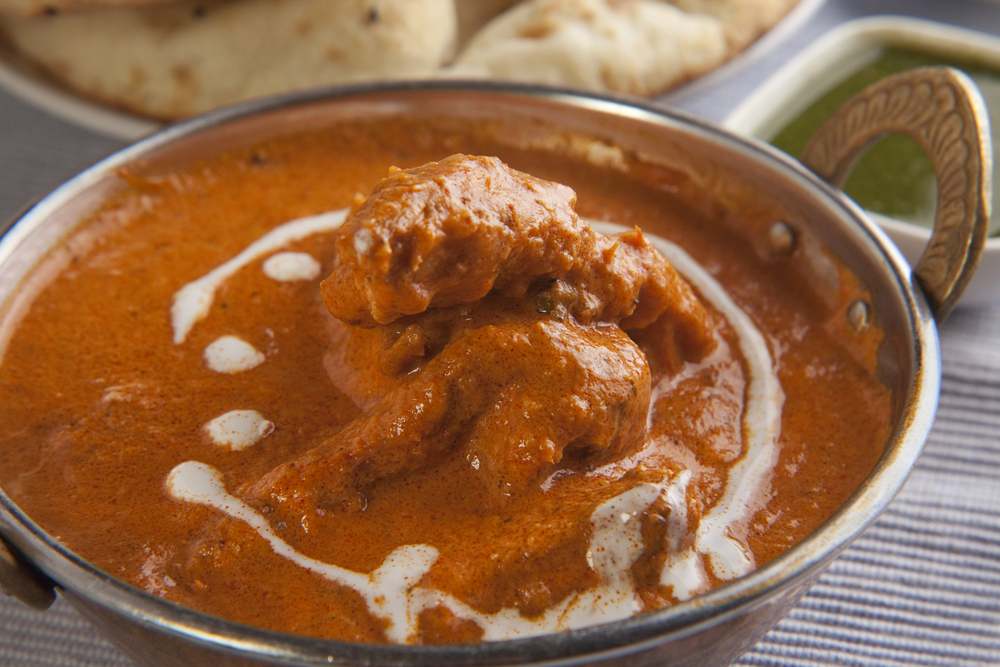 Butter Chicken is an Indian dish that originated in Delhi. There's no doubt about the fact that it's one of the richest and tastiest Indian cuisines around. As hardcore foodies, we should forever remain indebted to Mr Kundan Lal Gujral for having created this absolute wonder. However, not many are aware that Butter Chicken too had a very humble beginning.
According to legends, this dish has its roots entangled with tandoori chicken. The origins of the latter lie in Pakistan, where a young man named Mokha Singh Lamba started a small restaurant about a century ago. The then young chef of the restaurant Kundan Lal Gujral decided to experiment by skewering yogurt marinated pieces of chicken and sticking them into the tandoor. This lead to the birth of the delicious tandoori chicken.
Post Independence, Gujral came to India and started his own restaurant called Moti Mahal in Delhi. Being a businessman, he realized that the Tandoori chicken hanging on the skewers above the tandoor throughout the day would dry out if it went unsold due to no refrigeration facilities. Gujral then decided to make a basic gravy using tomatoes, butter, cream, and some spices so that it regains the moisture and becomes palatable again.
This is how the Butter Chicken that we love was born and became an instant favorite among foodies across Delhi. In no time, the dish gained immense popularity throughout India and now all parts of the globe. The class of Butter Chicken lies in the perfect blend of tanginess and a velvety texture.
Origins of Chicken Tikka Masala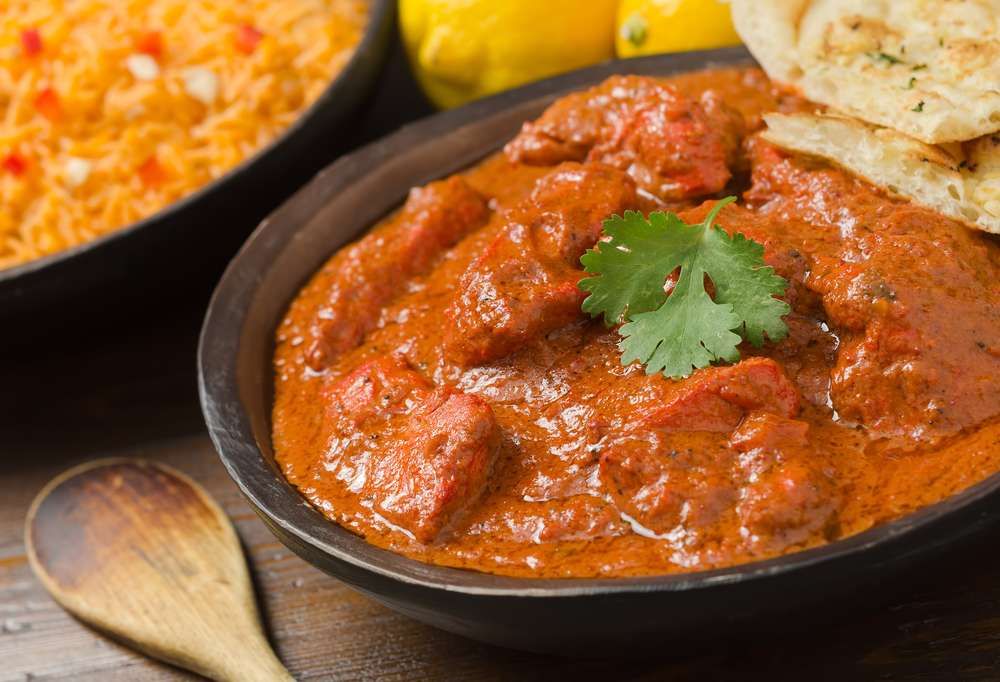 There's a long-standing debate pertaining to the origins of Chicken Tikka Masala. Some believe that it was invented by a Bangladeshi chef in Glasgow, Scotland way back in the 1970s.
The story behind its invention is truly fascinating. It talks about the chef accidentally adding a mild tomato-cream sauce to his chicken tikka (boneless chicken marinated in yogurt and curry spices and served on a skewer, kebab-style) to please him.
It's widely believed that Chicken Tikka Masala has a huge cultural significance in Britain. Many often believe it to be the country's national chicken dish. The dish is so much popular that in 2001, the then British Foreign Secretary Robin Cook gave a speech hailing chicken tikka masala as a symbol of modern multicultural Britain.
He even gave put forth his understanding on its origins and how the dish evolved in Britain: "Chicken tikka is an Indian dish. The masala sauce was added to satisfy the desire of British people to have their meat served in gravy.", he added.
Method of Preparation
Juicy Butter Chicken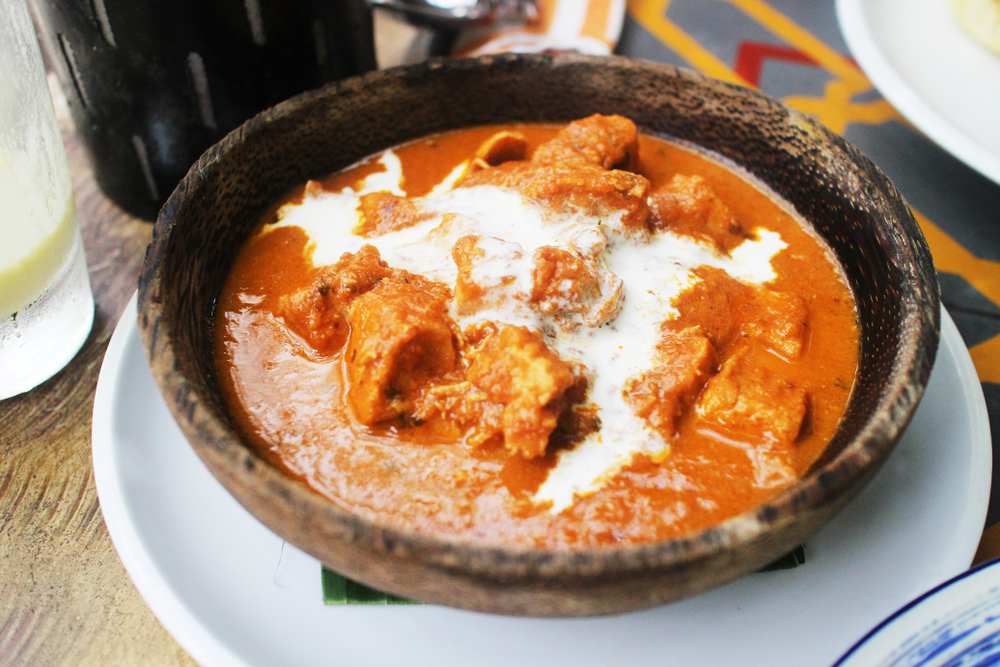 To prepare butter chicken, you'd need the following –
Raw chicken.
Red chilli powder.
Ginger and garlic paste.
Lemon juice.
Garam masala.
Kasuri methi.
Mustard oil.
Butter cubes.
Cinnamon sticks.
Butter cubes.
Ginger garlic paste.
Red chilli powder.
Kasuri methi.
Green chilli.
Cardamom powder.
Instructions
In a bowl, put raw chicken pieces and add salt, red chilli powder, ginger garlic paste and lemon juice. Ensure to mix them thoroughly.
Now, refrigerate the entire content for about 15 – 20 minutes.
Going forward, add curd to the refrigerated mixture Followed by salt, ginger garlic paste, red chilli powder, garam masala, kasuri methi and mustard oil. Mix it well and refrigerate for about an hour.
Roast the chicken in an oven for about half an hour.
Heat oil in a pan with butter
Add cloves, cinnamon stick, mace and cardamom. Saute and add chopped tomatoes, garlic and ginger. Ensure to mix and grid these well.
Now, take another pan and heat two cubes of butter, along with the ginger-garlic paste.
Add the tomato puree made from the mixture and add red chilli powder, kasuri methi, honey and roasted chicken pieces. Simmer it for a few minutes.
Add green chilli, cardamom powder and cream.
Finally, serve it with with a teaspoon of cream over the roasted chicken.
Tender Chicken Tikka Masala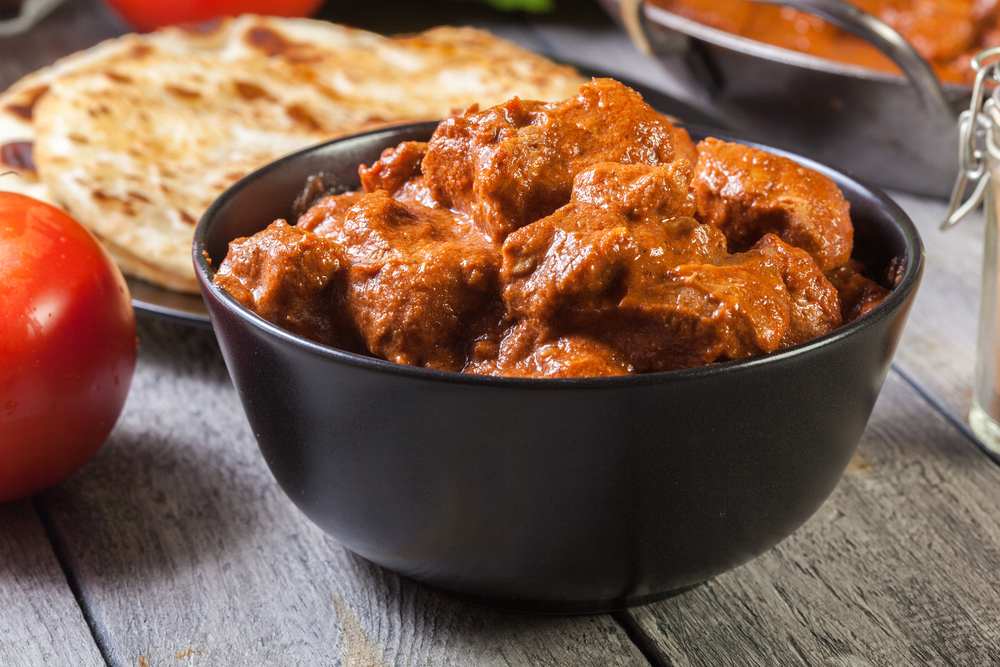 To prepare chicken tikka masala, you'd need the following –
Lemon juice.
Fresh ground cumin.
Ground cinnamon.
Cayenne pepper.
Freshly ground black pepper.
Minced fresh ginger.
Boneless, skinless chicken breasts.
Minced garlic.
Finely chopped jalapeno pepper.
Ground cumin.
Tomato sauce.
Heavy cream.
Chopped fresh cilantro.
Instructions
In a large bowl, mix yoghurt, lemon juice, cumin, cinnamon, cayenne, black pepper, ginger, and salt. Stir the mixture in chicken and refrigerate the mixture for about 1 hour.
Preheat a grill for high heat and then lightly oil it. Grill until the juices appear to be clear.
Now, melt butter in a large, heavy skillet over medium heat. Then, saute garlic and jalapeno for about a minute. Going forward, season with 2 teaspoons cumin, paprika, and 1 teaspoon salt and stir in tomato sauce and cream. Simmer on low heat until sauce thickens. Add grilled chicken, and simmer for 10 minutes. Serve hot!
So, here was a complete difference between Butter Chicken and Tikka Masala. Let us know in the comment section if we had missed out to discuss any. Also, share which one most excites your taste buds.